New Bedford-Fairhaven Bridge to close for 2 weeks beginning Sunday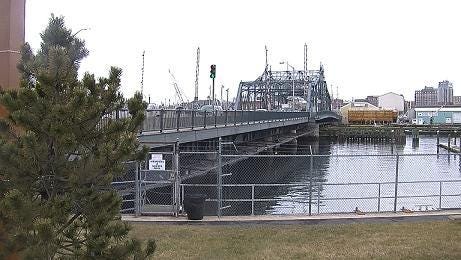 By Alana Cerrone
There is a big detour coming up for drivers traveling
between New Bedford and Fairhaven.
MassDOT is preparing to close the Route 6 New
Bedford-Fairhaven bridge, beginning on Sunday.
It's scheduled to remain closed for 2 weeks while crews make
structural steel repairs on the bridge's floor beams.
"We
are taking this time ahead of the busy tourist season to complete these repairs
that will extend the life of this structure," said MassDOT Highway
Administrator Frank DePaola. "MassDOT is committed to completing the job as
quickly as possible."
The swing bridge will be closed to vehicles but will remain
in the open position for marine vessels to pass under. Drivers seeking
alternate routes should note the following detours:
• The primary detour for Route 6 Westbound traffic in Fairhaven is to head north
on Main Street, turn left onto Howland Road to Coggeshall Street, and then turn
left onto Route 18 Southbound.
• Route 6 Eastbound traffic in New
Bedford is being detoured up Route 18 Northbound and onto
I-195 Eastbound at (Exit 15) to Exit 18 and onto Route 240 Southbound.
© WLNE-TV 2014