New Bedford firefighters battle blaze at laundromat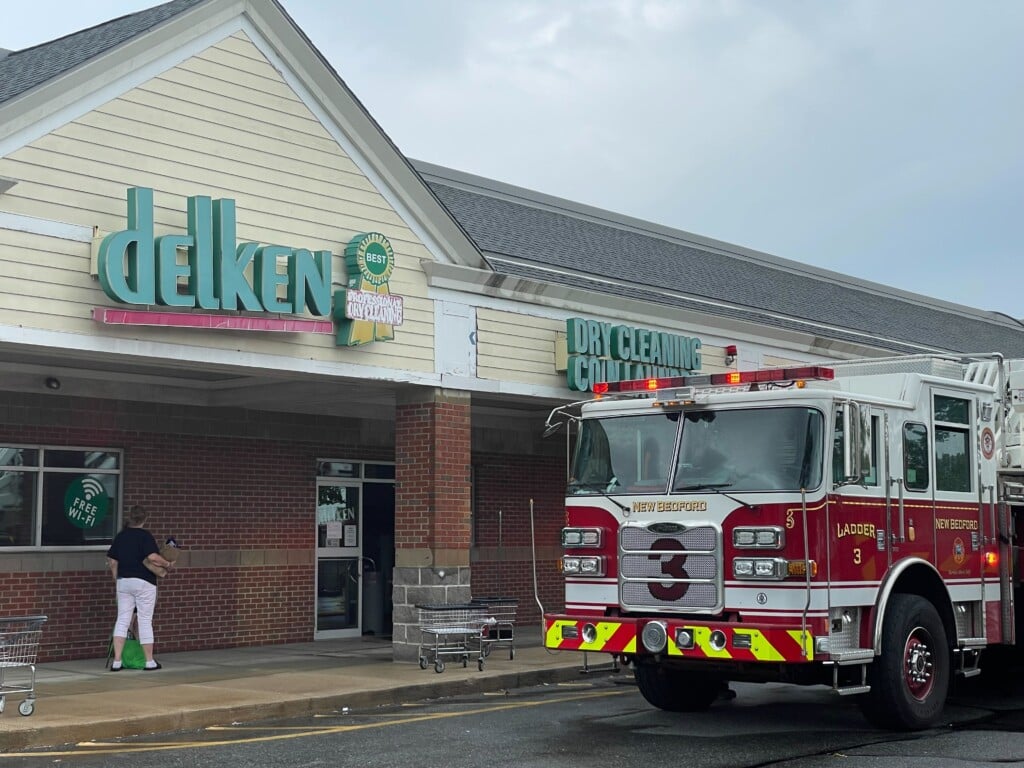 NEW BEDFORD, Mass. (WLNE) — The New Bedford fire department responded to a three alarm fire on Cove Road around 2 p.m. Sunday afternoon.
Chief Daniel Coons said the fire started in a clothes dryer in the Delken laundromat and spread through the facility's vents.
Despite the rain the fire at the extended through the roof of the building, requiring firefighters to peel back portions of roofing to extinguish it.
Coons said the firefighters extinguished the dryer fire with dry chemical extinguishers.
He added that all people who were in the business when the fire started got out safely, and there were no reported injuries.