New Bedford firefighters knock down fire despite illegally blocked hydrant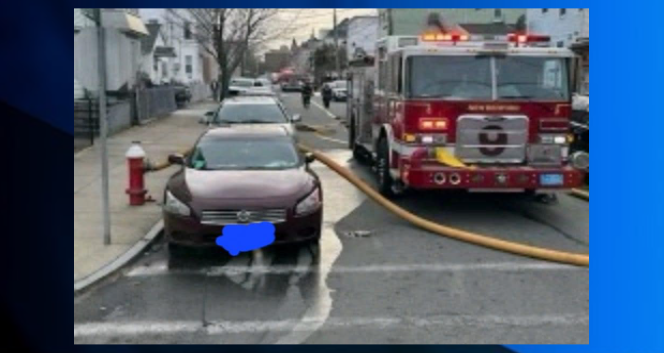 NEW BEDFORD, Mass. (WLNE) — The New Bedford Fire Department said they responded to a reported structure fire around 5:30 p.m. Saturday night.
Officials said the fire happened on Beetle Street. When firefighters first arrived on scene, crews saw a kitchen fire in one of the third floor apartments.
Firefighters said they stretched one hose to the third flood and were able to keep the fire from spreading, but not before getting creative.
First responders were met with a car, illegally parked and blocking the nearest fire hydrant.
Firefighters further stated they eventually overcame the "obstruction" and were able to secure a water supply by running their hose through the rear windows of the car.
Authorities reported no civilian or firefighter injuries but seven people, including three children are now displaced.
Investigators confirmed the cause of the fire was accidental, involving a cooking incident.
Fire officials said the residents will not be able to return until the apartment has been cleared of debris and restored.