New Bedford holds memorial exercise for Vietnam veterans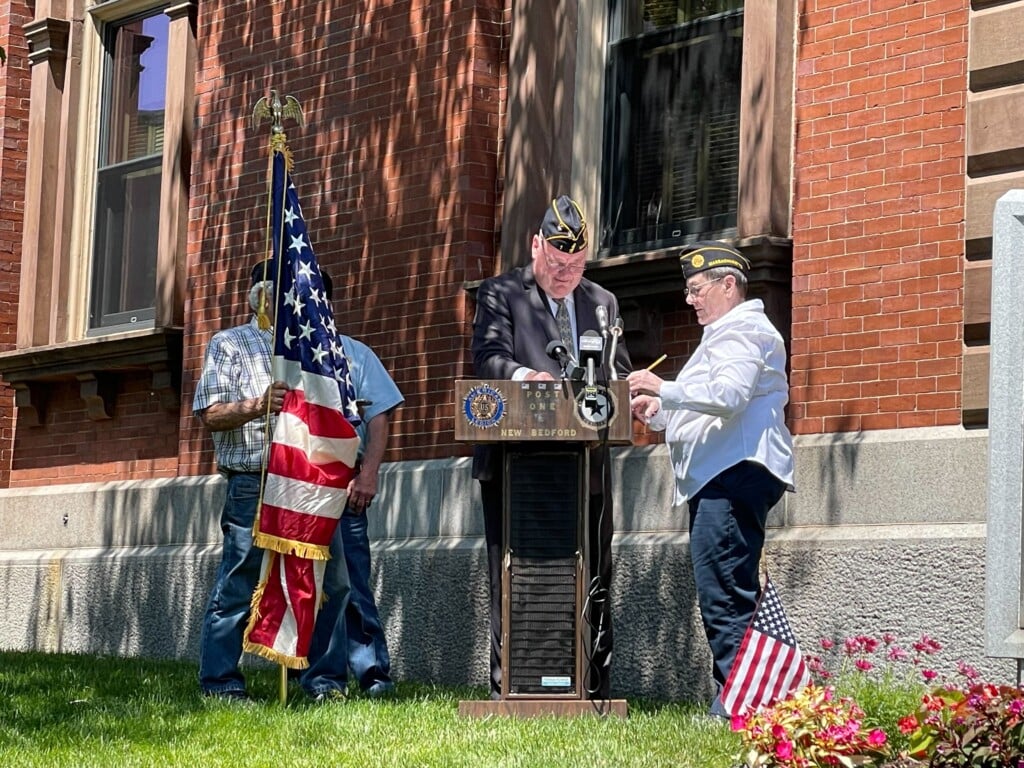 NEW BEDFORD, Mass. (WLNE) — A ceremony in New Bedford honored Vietnam veterans on Sunday.
"It's hard not to be touched, uplifted, and grounded by the reading of the Gettysburg Address," Mayor Jon Mitchell said. "[It is a] tribute to all of those who have served our country."
The New Bedford Post 1, The American Legion held a Memorial Day exercise to commemorate Vietnam veterans at City Hall.
The tribute included a reading of the Honor Roll, a reading of the Gettysburg Address, and a playing of taps.
The city also held an exercise honoring those who died in the Civil War on Saturday.