New Bedford honors native killed in Army accident
Community members say they were mindful of COVID-19 while paying their respects.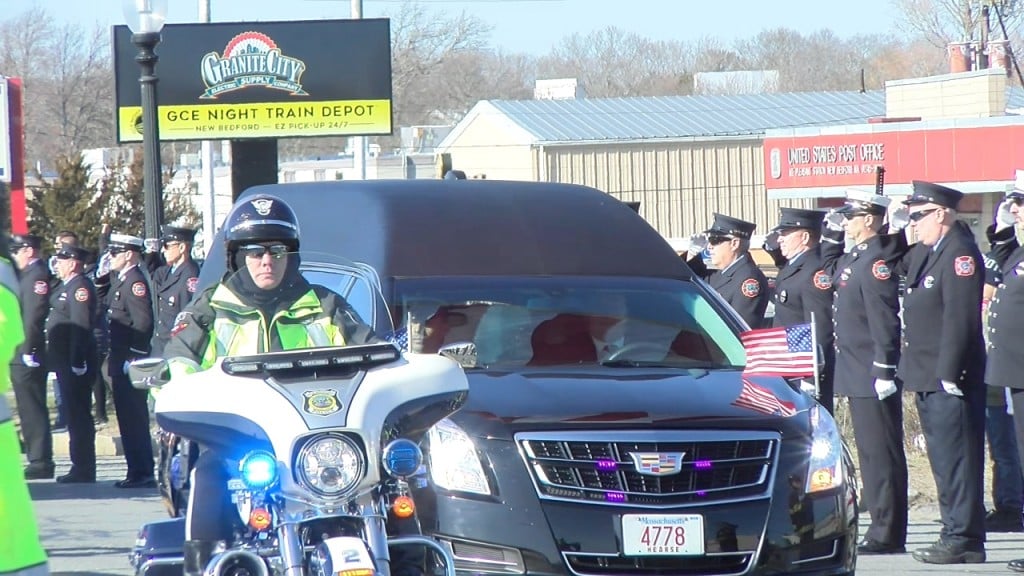 NEW BEDFORD, Mass. (WLNE) — Private First Class Justin Kirby was killed at age 21 during a training exercise earlier this month at Fort Irwin in California.
Saturday a funeral procession brought his remains from Logan Airport to Sacred Heart Cemetery.
The burial itself was kept private in order to prevent a large gathering.
But residents were allowed to view the procession. Some went — despite the wishes of their own family members.
"Grandma, you shouldn't be going out," Beatrice Smith, New Bedford. "I said, 'Let it be, as it is. I want to do something to honor this gentleman.'"
Community members lined up, many holding American flags, trying to make sure they kept a social distance.
"Nobody's touching each other, nobody's hugging each other," said Michael Cabral of New Bedford. "But he deserves it. I don't think anything stands in the way of that."
In fact, some say coronavirus fears actually encouraged them to be here.
"It made it even more important," said John Rainville of Fairhaven. "Because we don't want this family to feel like they're alone."
Other military families said the show of support is that much more meaningful.
"I hope that was a comfort to them and I hope it will always be a comfort to know that we're always going to be here for any memorials, for anything," said Gayle Santello of Marion. "We'll make certain that he's not forgotten."
Mayor Mitchell said Kirby continued a tradition of serving others, as he comes from a family of first responders.
© WLNE-TV 2020