New Bedford house fire that killed 1, injured 3, under investigation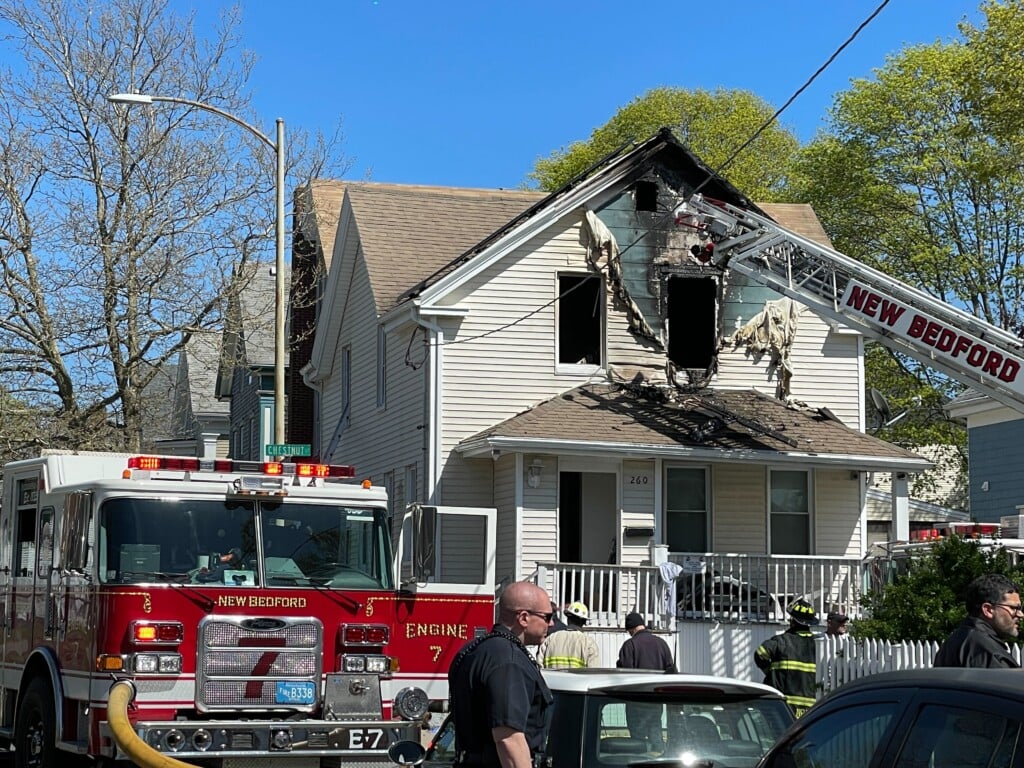 NEW BEDFORD, Mass. (WLNE) — One person is dead following a fire in New Bedford Thursday.
Mayor Jon Mitchell said one person has died and three others were sent to St. Luke's Hospital.
The fire broke out at a home on Chestnut Street at about 1:40 p.m.
New Bedford Fire Chief Scott Kruger said heavy fire was coming from the second floor and initial reports indicated two people were trapped.
"They were able to rescue two victims from the second floor of this fire, and they were transported to St. Luke's hospital emergency department, one of them is deceased," Kruger said.
The Chief added that a total of four people were taken to the hospital, where the deceased victim was pronounced dead.
Two of the victims are in critical and the third is in serious condition at St. Luke's Hospital, according to Kruger.
"This is a devastating tragedy for a whole family," said Chief Kruger. "Our thoughts are with them and their loved ones right now."
Officials said the fire does not appear suspicious but the origin and exact cause are under investigation by multiple local agencies.
The victim has not yet been identified.
"This is happening entirely too often," said Mitchell.
Another neighbor in the area agreed, "I see like a lot of fire departments like everywhere and I'm just like I really hope there's like, figure out a way to stop all of it."
Thursday's deadly blaze comes after two people died following a large fire at a rooming house complex in the city last month.
"In addition to working smoke alarms, every household should have a home escape plan," State Fire Marshal Ostroskey said.
"Create a plan that includes two ways out, and practice both of them so you know what to do and where to go in an emergency. Remember that older adults face the greatest risk of death or serious injury in a fire and may need assistance getting out quickly," he concluded.