UPDATE: New Bedford HS student charged, expelled after throwing chair at teacher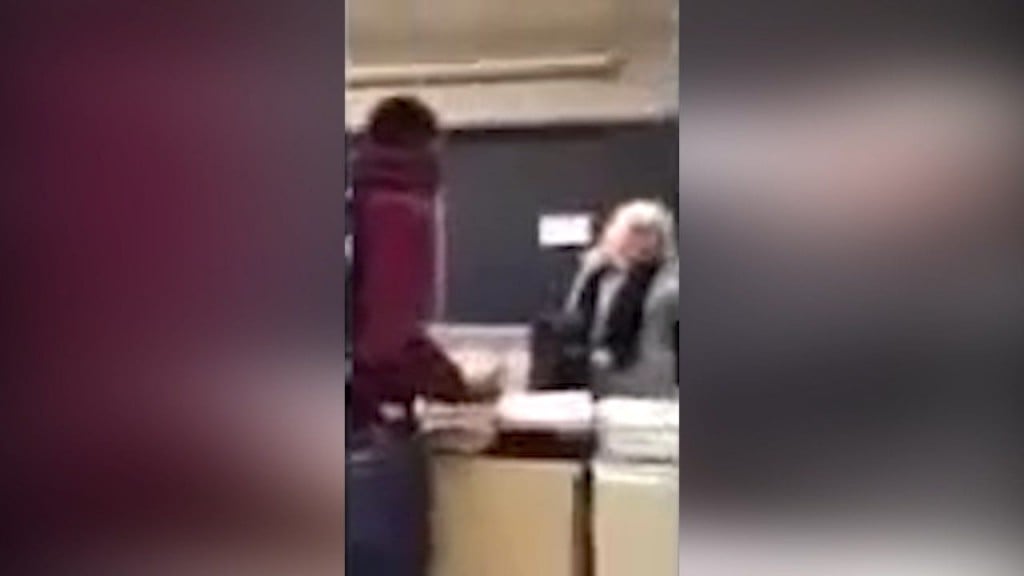 By News Staff
A student at New Bedford High School who was videotaped throwing a chair in the direction of a teacher is now expelled.
Kemar Roselus, 18, was expelled from the high school after a hearing on Friday, and will be sent to an alternative school.
New Bedford Police had charged Roselus with assault by means of dangerous weapon on a person over 60, disturbing the school, and malicious destruction of personal property.
The incident, which happened on March 24th but wasn't reported until Monday, was apparently sparked after the teacher took the student's phone.
New Bedford Superintendent Pia Durkin calls the incident "appalling" and is now launching an investigation into the matter.
In February, ABC 6 News uncovered numerous incidents involving New Bedford High school students and teachers.
Sources tell us that other students in the same video are also being investigated.
(C) WLNE/TV 2014