New Bedford HS student throws trash can at teacher, expelled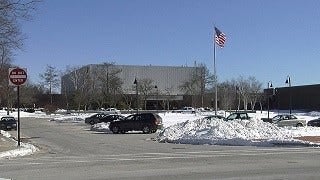 By Sean Cahill
Twitter: @CahillSean33
A female New Bedford High School student has been expelled after throwing a metal trash can at a teacher.
Superintendent Pia Durkin confirmed Wednesday night at a forum on how to better the schools' climate, that Tuesday, the incident had occurred.
She says the student became agitated and began to make remarks. She says the teacher tried her best to calm the student down but the student ended up throwing the trash can at the teacher.
Durkin says the teacher is ok.
This incident comes on the heels of an incident earlier this month in which a student was caught on camera throwing a chair at a teacher.
That student was also expelled.
(C) WLNE/TV