New Bedford junior high student hurt during school fight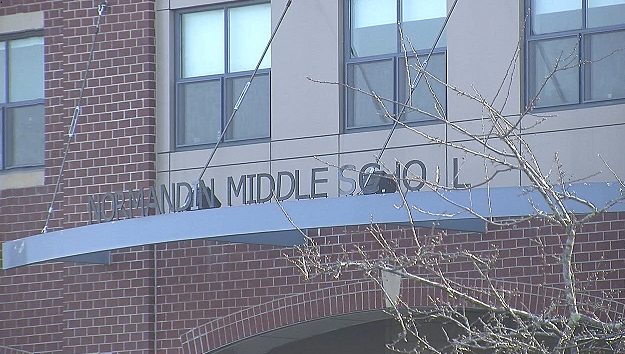 By News Staff
Twitter: @ABC6
A fight broke out inside of a New Bedford middle school Thursday afternoon sending one student to the hospital.
Officials say two boys, a 12-year old and a 13-year old got into a fight at Normandin Junior high. Things escalated when a teacher tried to separate them after one got the other in a chokehold.
When the teacher ordered the student to let go of him, it seemed like the student just dropped, so the student may have passed out, he may have been choked out, we're not completely sure, but he did drop to the floor say Captain Steven Vicente of the New Bedford Police department.
The 12-year old hit his chin on a stool creating a gash that needed 11- stitches he was taken to children's hospital in Boston.
©WLNE-TV / ABC6