New Bedford man charged with firearm possession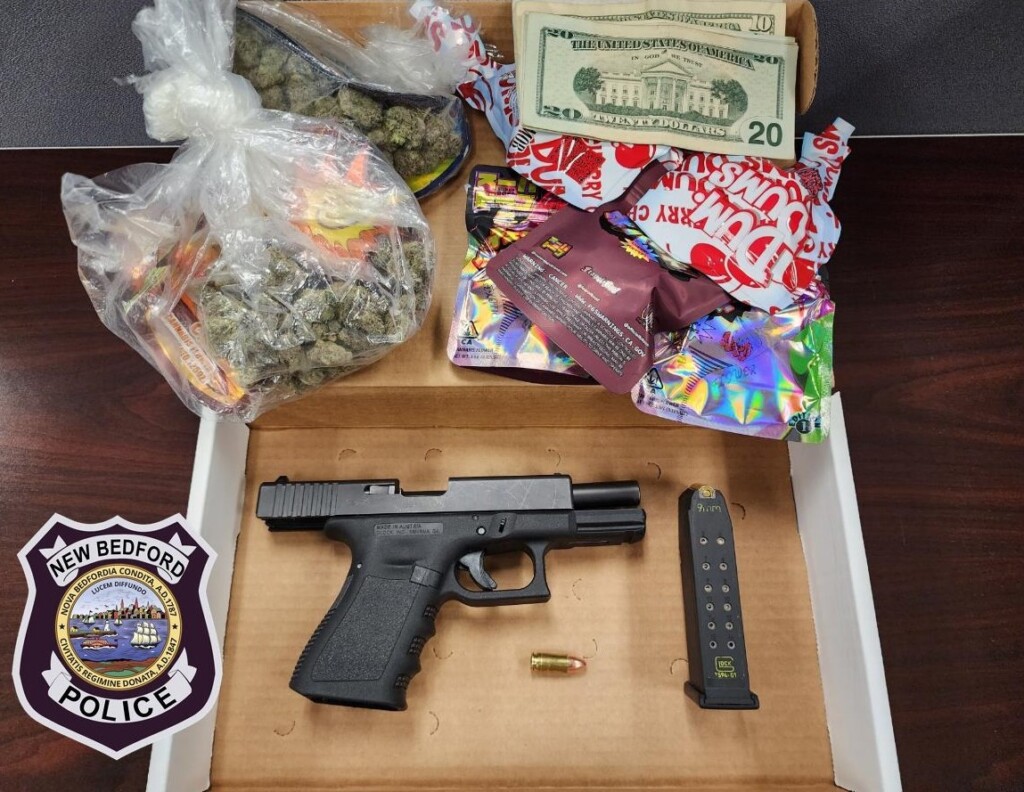 NEW BEDFORD, Mass. (WLNE) — New Bedford police said they made an arrest after seizing a large-capacity firearm on Monday.
Police said that on June 5 they executed a search warrant at 10 Washington St. and arrested 18-year-old Victor Monteiro.
Monteiro was found to be in possession of a Glock 19 handgun with serial numbers that had been partially defaced and loaded with 13 rounds of ammunition, as well as 169 grams of marijuana, packaging materials, and $115 in cash.
Police seized the materials and charged Monteiro with possession of a loaded firearm and a high-capacity feeding device without a license, possession with intent to distribute marijuana, and possession of ammunition.
They added that he had an active warrant for his arrest.