New Bedford man claims he was cheated out of $4 mill. lottery ticket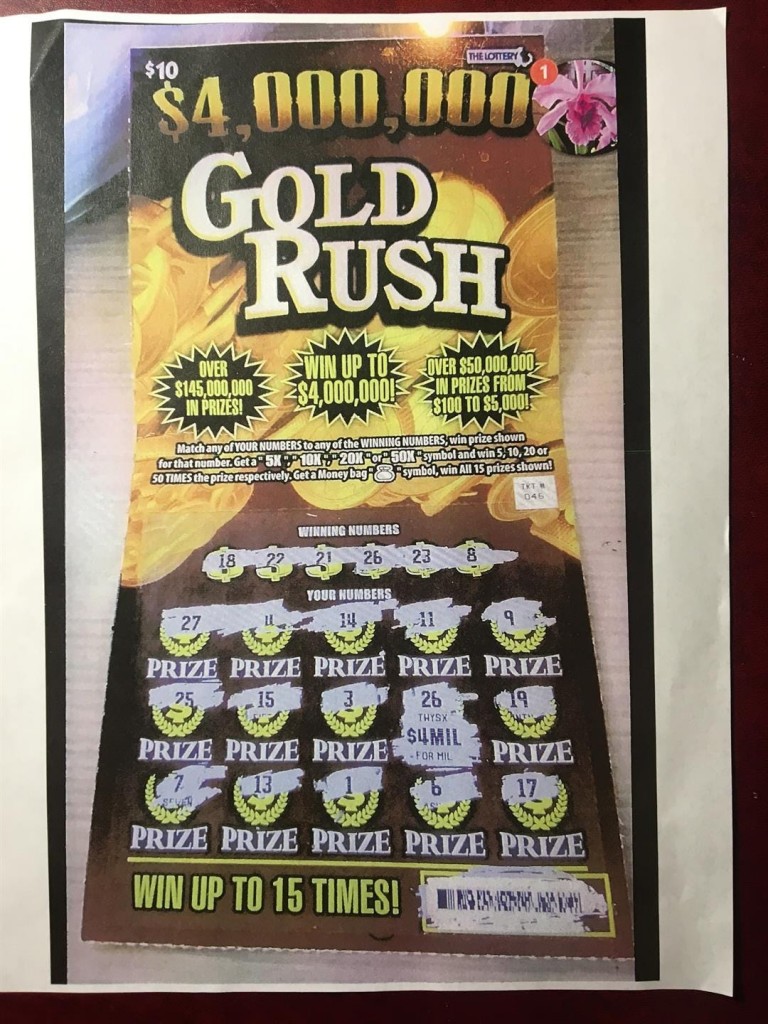 NEW BEDFORD, Mass. (WLNE) – A man in New Bedford believes he was duped out of a $4 million winning lottery ticket.
Joao DePonte bought a $4 million Gold Rush scratch lottery ticket from a cafe in New Bedford in November.
He thought he won $4,000 after seeing "$4 Mil" on the ticket, because in Portuguese, DePonte's first language, "mil" translates to "thousand."
DePonte went home to celebrate the $4,000 win with his wife and they snapped a picture of the winning ticket.
He then cashed out the ticket with a woman he knows in the neighborhood and walked away with $4,000 minus taxes and fees.
About a week later, he realized he may have been cheated out of a much bigger prize.
"Later, in early December, he learned that a $4 million Gold Rush scratch ticket was paid out at the lottery, and it was the same woman involved who had helped him cash out his ticket. He later learned and believed that the ticket they had taken up to the lottery was his ticket," said Carlin Phillips, DePonte's attorney.
Phillips said his law firm, Phillips & Garcia, has subpoenaed the lottery for a copy of the $4 million ticket that was cashed it to see if it matches DePonte's.