New Bedford man sentenced in connection to 2020 shooting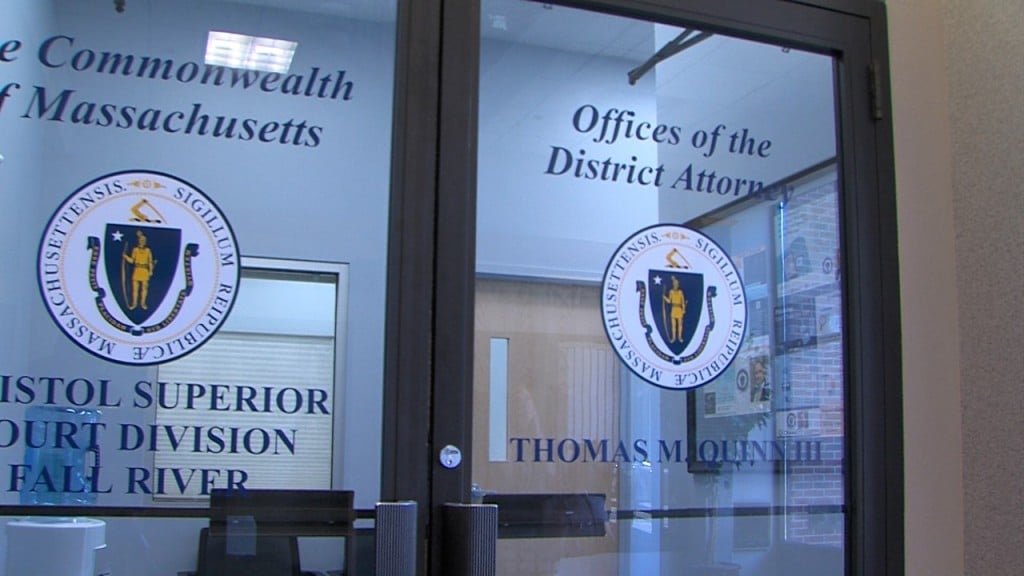 NEW BEDFORD, Mass. (WLNE) — Bristol County District Attorney Thomas Quinn said Thursday that a New Bedford man was sentenced to prison in connected to multiple shootings.
Quinn said Giovanni Vale-Valentin will serve up to 10 years in state prison.
The 32-year-old pleaded guilty to two counts of assault and battery by discharge of a firearm, two counts of attempted assault with a firearm and carrying an illegal firearm.
Vale-Valentin was connected to a New Bedford shooting in 2020, including a 2019 homicide. He was with co-defendants Brian Ortiz, Tyrell Woodis-Pina and Ashlee Cambra in a Jeep back in July 2020, said the district attorney.
Cambra was driving before stopping at the Petromart Gas Station in New Bedford. When Ortiz and Cambra entered the convenience store at the gas station, an argument ensued with another group of men after a mention of Ortiz's neighborhood was brought up. The other men were from an opposing neighborhood.
The argument escalated and eventually ended up outside.
"The outside cameras show Woodis-Pina emerge from the Jeep Compass with a firearm," said Quinn.
Woodis-Pina passed the gun to Vale-Valentin who then shot and injured the opposing male, said Quinn. Vale-Valentin then gave the gun to Ortiz who shot and injured another male from the other group.
Ortiz, Vale-Valentin, Cambra and Woodis-Pina all got back in the Jeep and sped off.
"This is another example of senseless street violence between gang members over a petty argument at a business," Quinn said. "This type of lawlessness is unacceptable  and endangers the lives and safety of innocent people."
Only Ortiz's case is still pending. Woodis-Pina was convicted in October 2021 and sentenced to serve three to seven years in state prison.
In July, Cambra was sentenced to four to six years in state prison.