New Bedford mayor, education commissioner weigh in on academic requirements for high school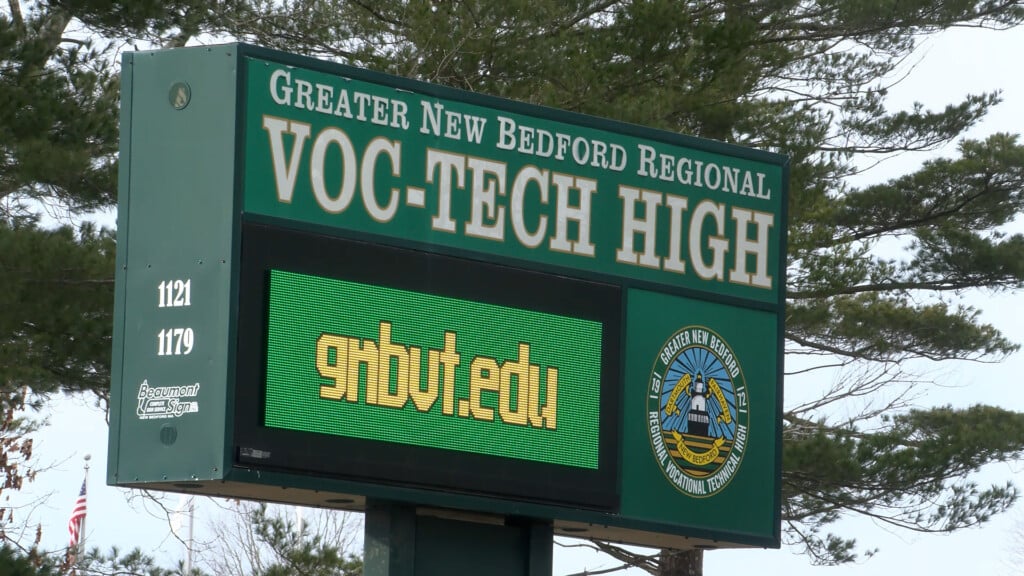 NEW BEDFORD, Mass. (WLNE) — After a bit of a back-and-forth over admissions at the New Bedford Regional Vocational Technical High School, some discord between city officials and school committee members have left the future of the voc-tech school up in the air.
At New Bedford Vocational Technical High School, city councilors have been reluctant to shift eligibility requirements the state passed for voc-tech schools in 2021, which previously restricted some students from entering the school.
"The problem has been it had a selective admissions process in place that has unfairly excluded a whole lot of kids who could benefit from a vocational education," said New Bedford Mayor Jon Mitchell.
That process, Mitchell said, makes it more difficult for some students to receive a quality education. For example, Mitchell pointed out that only 3% of students at New Bedford voc-tech speak English as their second language.
Meanwhile, at New Bedford High School, that's about 30%, a large disparity between the two huge schools.
"We do see some racial imbalance as a result of their selective admissions policy," Mitchell said. "And there's even a broader disparity when it comes to students who are special ed-designated classes."
This selective admission process, Mitchell said, has excluded students in protected classes from benefiting from a better education.
"It's not just me saying this, the state sent two warning shots over their bow in the last couple of years," Mitchell said.
Two other ways Mitchell said they could balance the scales include a lawsuit, which he said he hopes is avoided. Or by the state stepping in and imposing these changes on the schools, which the state has threatened to do.
Wednesday, Department of Education Commissioner Jeff Riley was asked about the issue in New Bedford, and he said he's in favor of a lottery admission for the students.
"I'm curious to see how that works out," Riley said. "Obviously, the state will continue to monitor this to see if any further changes are needed. But for now, we're comfortable with what the school has done to make changes."