New Bedford named most violent city in MA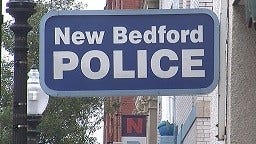 By Kirsten Glavin
kglavin@abc6.com
@kirstenglavin
NEW BEDFORD- New Bedford was named most violent city in Massachusetts, according to the FBI, which analyzed crime statistics from 2014.
"It's awful when we hear about the shootings all the time," said resident Olufun Keojuri.
New Bedford saw nearly 1,200 violent crimes last year, including murder, rape, robbery, and aggravated assault. Fall River trailed behind at number two, beating out urban cities like Springfield, Brockton, Worcester and Boston. "I just hope it can get better, that's all I hope," Keojuri added.
Residents said the whaling city does have a dangerous reputation.
"It's kind of like when the lights go out, it gets a little crazy sometimes," said Scott Chase, another resident. "It's a little unnerving, it's a little like where did this come from. There's a little bit of trepidation. But then again, I feel comfortable here. I know a lot of people here. I've never had any trouble here."
But not everyone feels unsafe.
"I haven't really seen it personally," said Vincent Borghi. "I mean you read about it all the time. I've been hear for about a year and I haven't had any problems yet."
"I walk around all day and when I go home, I'm fine," added Robin Goulart, another resident.
Wareham and Fairhaven also made the top 40 list, in terms of violence.