New Bedford narcotics detectives make 2 notable seizures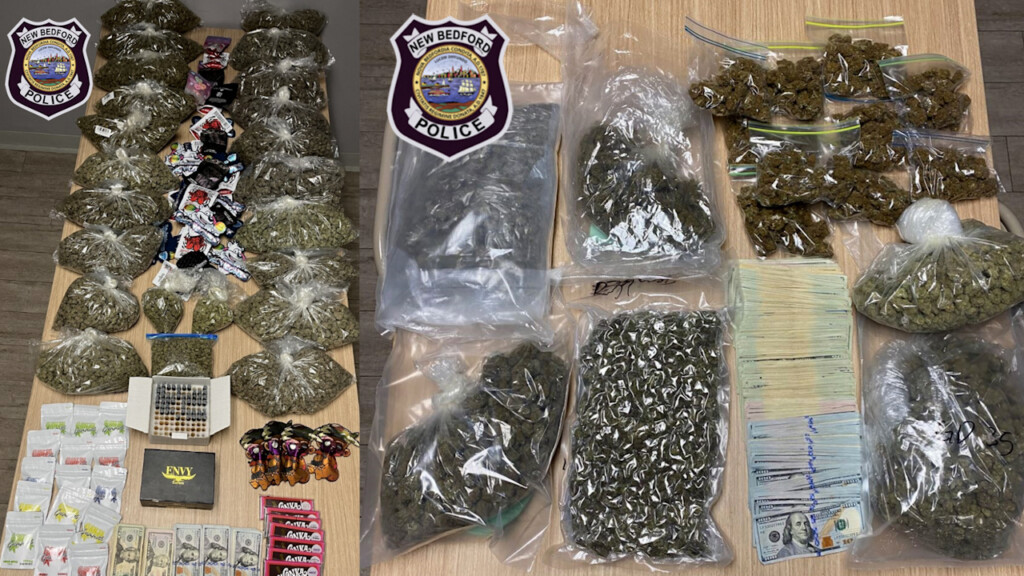 NEW BEDFORD, Mass. (WLNE) — New Bedford police said they made two sizeable seizures of narcotics and cash last week.
Detectives said they were monitoring drug activity in the south-end sector of the city. They noticed a drug deal take place and stopped both people involved.
The customer was identified as 29-year-old Trevor Cardoso. Police said they found five pounds of marijuana following a search of his Jenkins Street home.
Cardoso was charged with distribution of a class-D substance.
Police said they executed a search warrant on the home of the alleged dealer. Police identified him as 39-year-old John Sylvia.
The search of the Winsor Street residence resulted in the seizure of the following:
Over 17 pounds of marijuana
59 T.H.C. cartridges
Several marijuana edibles
Eight tabs of M.D.M.A.
Two suboxone strips
50 oxycodone tablets
Scales and packing materials
$16,640 in cash
Records said Sylvia had a previous federal conviction for possession with intent to distribute class-B substances.
Police Chief Paul Oliveira said even though recreational marijuana has been legalized, illegal sales can pose threats to customers.
"Marijuana purchased through the black market can be tainted with chemicals and powerful narcotics such as fentanyl," Oliveira said.
"Additionally," he continued, "it can be sold to juveniles who would be unable to purchase marijuana otherwise."