New Bedford opens a new splash pad in city park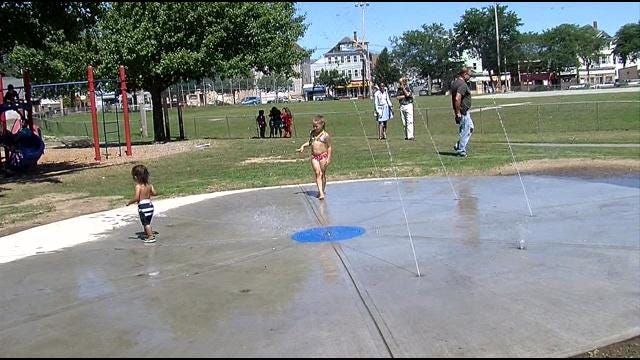 by ABC6 Chief Political Reporter Mark Curtis
Kids in New Bedford got a fun new way to cool off in the warm weather Wednesday.
The city opened its latest "splash pad." – this one in Ashley Park.
New Bedford is trying to add more of water parks, so kids can cool off whenever it gets hot.
The city received a 30–thousand dollar federal grant to build the splash pad.
The kids and their parents love it.
"Especially when we don't have a lot of money to do. This is something very important to us that we can come down on a hot day and walk here and use the water park for free," said Megan Vieira who brought her kids to the park.
"These splash pads are hugely popular with the kids, as you might imagine, and even with some of the adults," said New Bedford Mayor Jon Mitchell.
Aside from the Ashley Park location, New Bedford also has another splash pad in Brooklawn Park.