New Bedford pastor held without bail on rape, kidnapping charges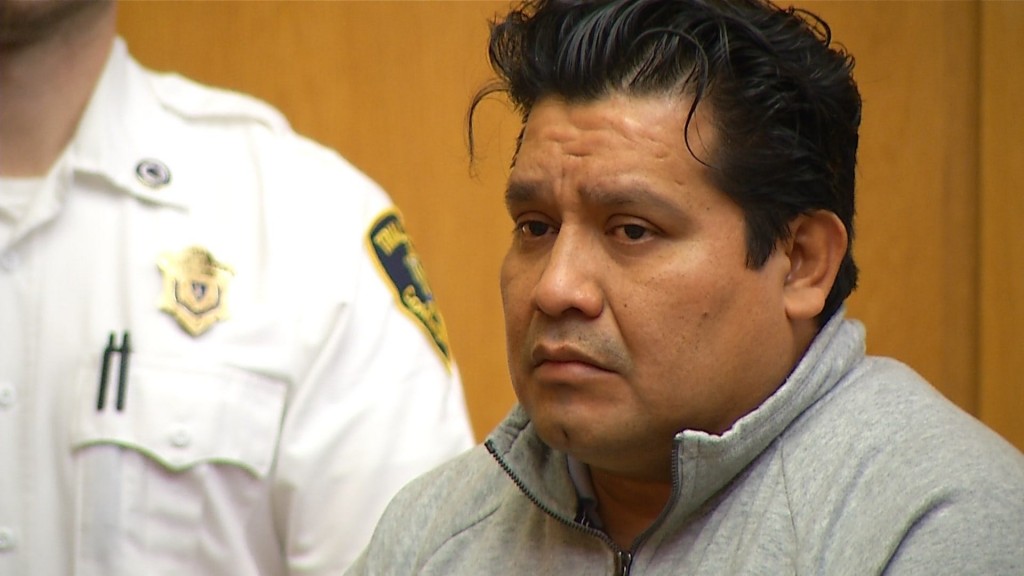 NEW BEDFORD, Mass. (WLNE) – The New Bedford pastor arrested last week on rape and kidnapping charges was ordered held without bail by a district court judge on Thursday.
New Bedford Police charged Elmer Perez, 44, with rape, witness intimidation, kidnapping, indecent assault/battery, and threatening to commit a crime after a month-long investigation into accusations of sexual assault.
At Thursday's dangerousness hearing at New Bedford District Court, a parishioner was called to the stand as a witness and a video of where the alleged crimes occurred was shown to the judge.
Prosecutors said Perez lured his victim from a market on October 10th and convinced her to go back to the church.
"This defendant makes statements, disrobes himself, starts forcing himself upon this victim," said Assistant District Attorney Zach Mercer.
Details in the police report were so graphic they haven't yet released it to the media.
Defense attorney Michael Frates argued that the victim, a 28-year-old woman, waited 40 days to report the assault, and during that time was texting with Perez. Frates said that the two spoke about a church retreat trip to New York, and the victim's husband ended up going on that trip with Perez.
Frates also tried to debunk the victim's claim that she was locked inside a room and took a key from Perez to get out.
"There is no key lock on that door," said Frates, who criticized investigators for not adding into the police report whether or not they tested the door with a key.
Mercer fired back, saying key or not, the door locks, and pointed to a section of the report where a church leader told police that the victim is not alone.
"This individual states that as many as five women have come forward to him stating that this defendant has sexually assaulted them in the past, one of whom states that she believes she's pregnant from a sexual assault from this defendant."
Mercer added that this alleged crime shows predator-like behavior on easy targets.
"These individuals are afraid to come forward because they have immigration consequences, and I'd argue that that's what makes the population that this defendant has been targeting an easy target for him."
Perez will be held without bail for up to 120 days. A probable cause hearing is set for January 28, 2020.
© WLNE-TV 2019