New Bedford PD Announces "Let Me Introduce Myself" Safety Program
Lt. Scott Carola describes the program as one that "could save lives"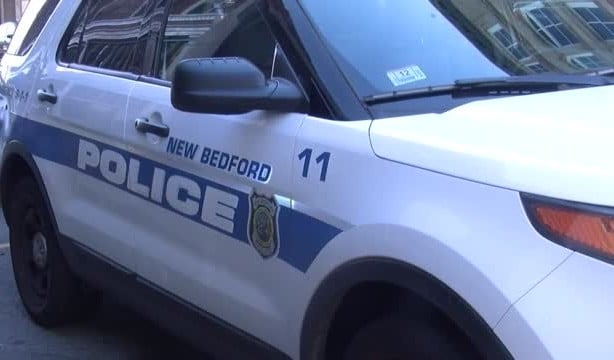 NEW BEDFORD, MA (WLNE) –
The New Bedford Police Department announced this week a new program aimed at protecting both officers and civilians when responding to calls that may involve "intellectually disabled or emotionally disturbed people".
"Let Me Introduce Myself" is a program that allows members of the community to fill out a form that details a person's mental health status, any health diagnoses such as dementia, or behavioral tendencies such as running away or sensitivity to sound/touch. This form also includes the person's address, name they answer to, emergency contacts, and if they would have any reason not to respond to police commands. "No police officer wants to use force on anyone they encounter, but using force on someone and later finding out they were unable to comply with you is especially heartbreaking. In our roles as guardians to the community, we want to resolve as many situations we can in the most peaceful manner possible," said Chief Paul Oliveira.
The form is kept on file so that in the event police are called for that specific name or address, they can tailor a response and be prepared to call in a mental health professional if necessary. "A response for one person is not what is appropriate for another," says Lieutenant Scott Carola . "The key to deciding upon how to act is to get to know that person before you get there."
In a statement, Lt. Carola explained that certain behaviors exhibited by those suffering a mental health episode can be similar to someone who is under the influence. For this reason, he says, it's important that officers are able to know the difference before responding to calls. "It we're going into the situation blind, we have judgements that we have to make very quickly. Those very quick judgements, if they're wrong, can be disastrous."
Initially proposed by the New Bedford Use of Force Committee, the program is designed to lower the risk of violence. Along with working closely with mental health professionals, Lt. Carola believes this program can be a useful tool to help prepare officers to meet an individual's needs or limitations that protects both officers and civilians. "Studies have shown that approximately 1 in 4 police shootings involve somebody that is afflicted with some form of serious mental illness. Really, it's heartbreaking for everyone involved."
The forms are currently available at New Bedford Police Station or on their website at www.newbedfordpolice.com under Resources > Forms > Let Me Introduce Myself and can be emailed once completed to samuel.ortega@newbedfordpd.com.