New Bedford PD search for suspect in 2 robberies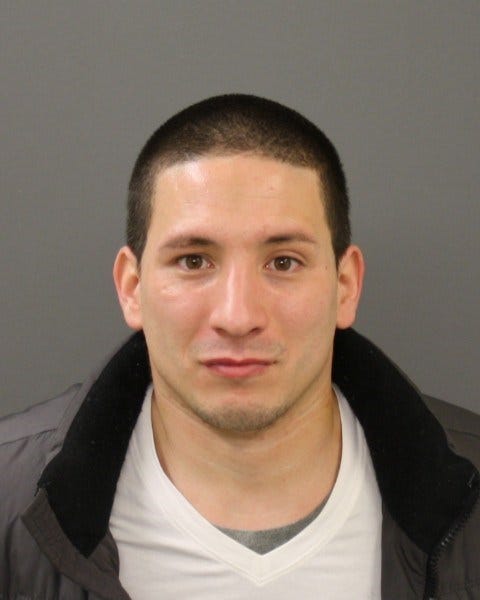 By News Staff
New Bedford Police are looking for a man who is a suspect in two robberies last week.
Police say on January 22nd, the Bank 5 on County Street was robbed by a lone man. Then later that night, a second robbery happened at the service desk at Stop and Shop on Dartmouth St.
Police say in both robberies, the suspect claimed to have a gun but none was ever shown.
Detective have obtained warrants for Robert Dias, age 29, with a last known address on Purchase St.
Police ask anyone with information on the location of this male is asked to contact Det. William Sauve at 508-991-6300 ext. 130 or leave an anonymous tip at 508-961-4584.
(C) WLNE/TV 2015