New Bedford police arrest 2 men on drug charges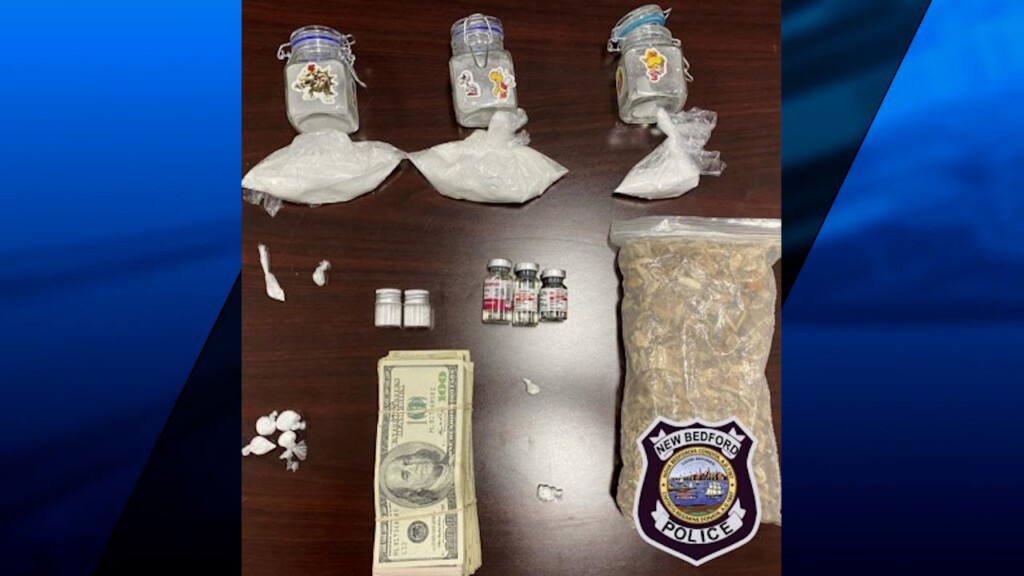 NEW BEDFORD, Mass. (WLNE) — New Bedford police said they arrested two men over the weekend on drug charges.
Police said they executed a search warrant Saturday at a home on Hammond Street.
There, said Lt. Scott Carola, they arrested Thomas Brabant Jr. and Tristan Botelho, both 32 years old.
At the home, Carola said they found various drugs, including more than 30 grams of powdered cocaine, over 208 grams of psychedelic mushrooms, and over 87 grams of fentanyl.
Police said "packaging materials and cutting agents" used in the processing of narcotics for street-level sales were also found and nearly $2,000 in US currency.
Botelho was found to be in possession of one bag of cocaine, which he was charged for, said Carola.
Brabant was charged with trafficking in fentanyl, trafficking in cocaine, as well as possession of class C and E substances with intent to distribute.
He had two active warrants at the time of his arrest, said police.