New Bedford police arrested 4 after back-to-back drug raids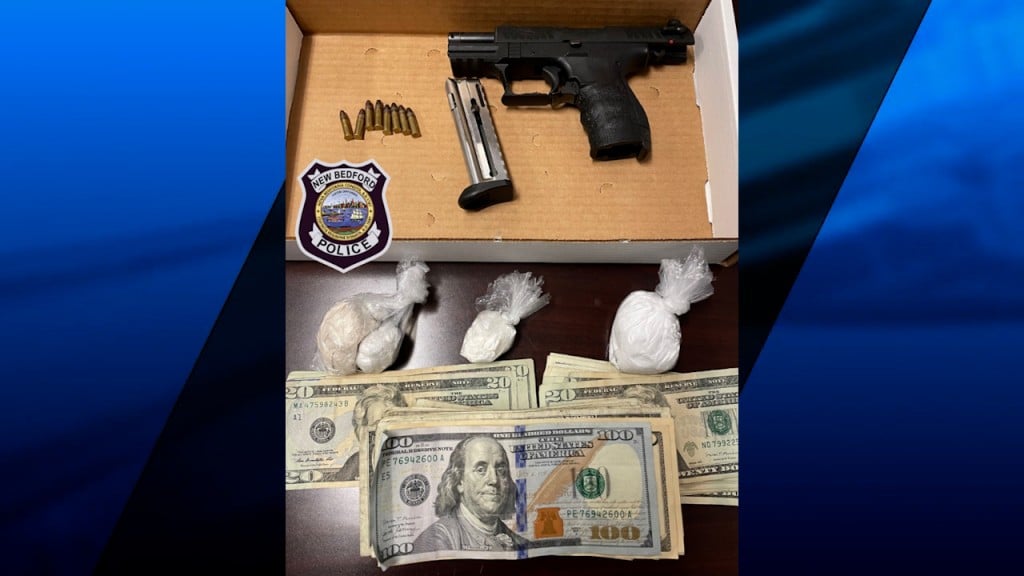 NEW BEDFORD, Mass. (WLNE) — New Bedford police said they arrested four people after executing two separate drug raids Tuesday.
Lt. Scott Carola said the first raid happened on State Street.
There, 42-year-old Keith Bass was arrested after police executed a search warrant at his residence.
During the search, officers found about 50 grams of cocaine, 11.7 grams of fentanyl, and over $5000 in cash.
Carola said this isn't the first time Bass has been arrested on distribution charges. He was convicted of fentanyl distribution two years ago in New Bedford.\
The second raid, said Carola, happened on Sawyer Street on the same day.
Police said Aries Ross, 27, was arrested on drug related charges after a search warrant was executed at his apartment.
About nine grams of cocaine, 36 grams of fentanyl, oxycodone, and ecstasy were found.
Police also found a Walther P22 gun loaded with nine rounds of ammunition, said the lieutenant. The serial number on the gun had been obliterated.
Two other people living at Ross' apartment, identified as 24-year-old Liza Figueroa-Santiago and 21-year-old Kenny Gedeon, were also arrested.
Carola said Ross and Figueroa-Santiago were arrested and charged with trafficking fentanyl and possession of cocaine with the intent to distribute.
Gedeon was charged with illegal possession of a firearm with the serial number ruined, illegal possession of ammunition, and the possession of class B substance.