New Bedford police ask for help identifying bank robber suspect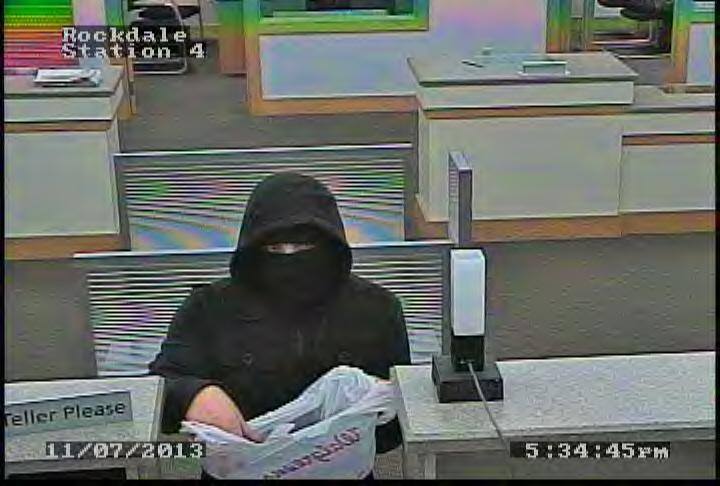 By Alana Cerrone
New Bedford police are calling on the public for help in identifying a bank robbery suspect.
The man pictured walked into the Santander Bank at 585 Allen St. Thursday night around 5:30. He demanded cash from the teller and held what appeared to be a gun.
He was last seen running south across Allen St.
He is described as a tall, thin, white male around 5 feet 10 inches to 6 feet tall. He was wearing a black mask, dark-colored hooded sweatshirt over his head, and jeans. He had bluish-green eyes.
Anyone with information is asked to contact Det. Michael Carrier at 508-991-6300 ext. 114
(C) WLNE-TV 2013