New Bedford Police Investigating Coffee Shop Shooting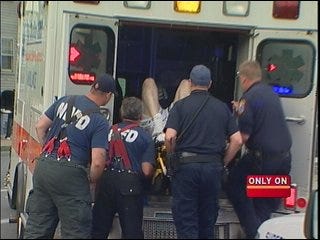 Customers and employees of Boston Coffee and Bagel in New Bedford were evacuated from the restaurant after a shooting right outside Tuesday evening.
The shooting took place just outside the Allen Street shop, and the suspects fled the scene. Since the incident, police have taken two people into custody.
Witnesses tell ABC6 News that an argument took place just outside the coffee shop, followed by the gunshots. No information on the victim's identity or condition has been released.
ABC6 News Reporter Malini Basu has the story you'll see 'Only on 6'.