New Bedford police make record-setting fentanyl bust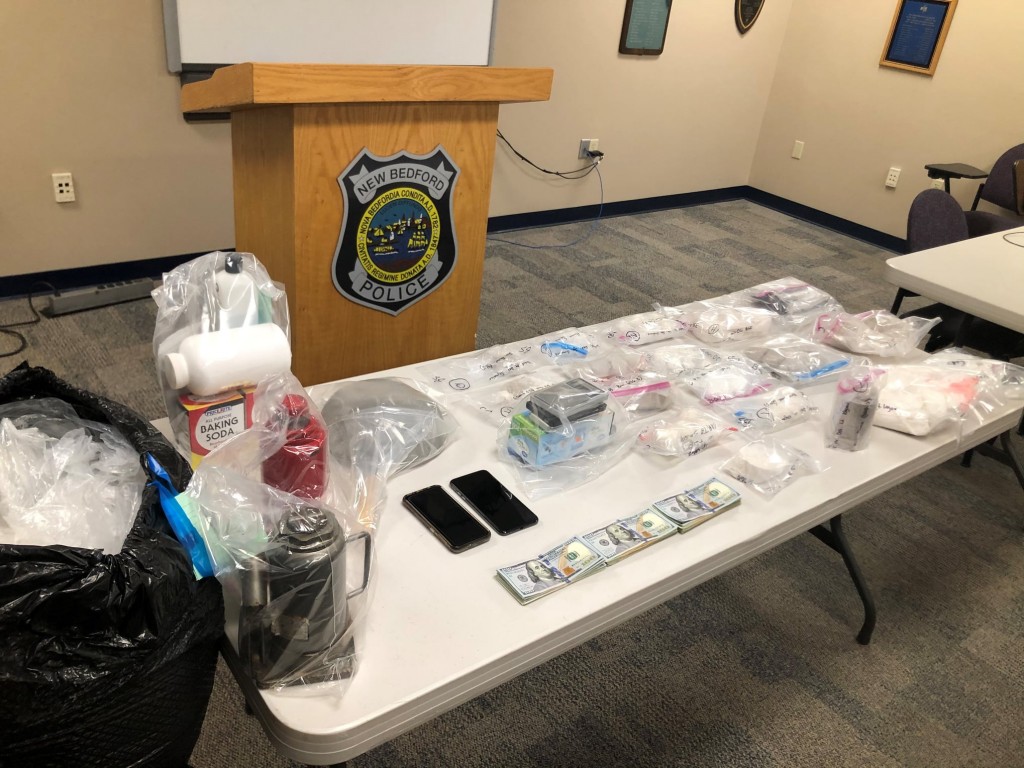 NEW BEDFORD, Mass. (WLNE)- The New Bedford Police Department made the largest drug bust in the city's history on Monday.
Police say that they found 7.2 kilograms of fentanyl during a search of multiple apartments at 2100 Phillips Rd. Police also found drug processing equipment and $2,440 in cash.
The tenant of those apartments, Ramon Emilio Genao, has been arrested and charged with trafficking fentanyl in 200 grams or more.
The 7.2 kilograms of fentanyl has a street value of $400,000, according to police.
According to the U.S. Drug Enforcement Agency (DEA), 2 milligrams of fentanyl is deadly to humans.
There are 7.2 million milligrams in the 7.2 kilograms of fentanyl that police confiscated. That's enough to kill 3.6 million people.
©WLNE-TV/ABC6 2021