New Bedford Police officers to host pub crawl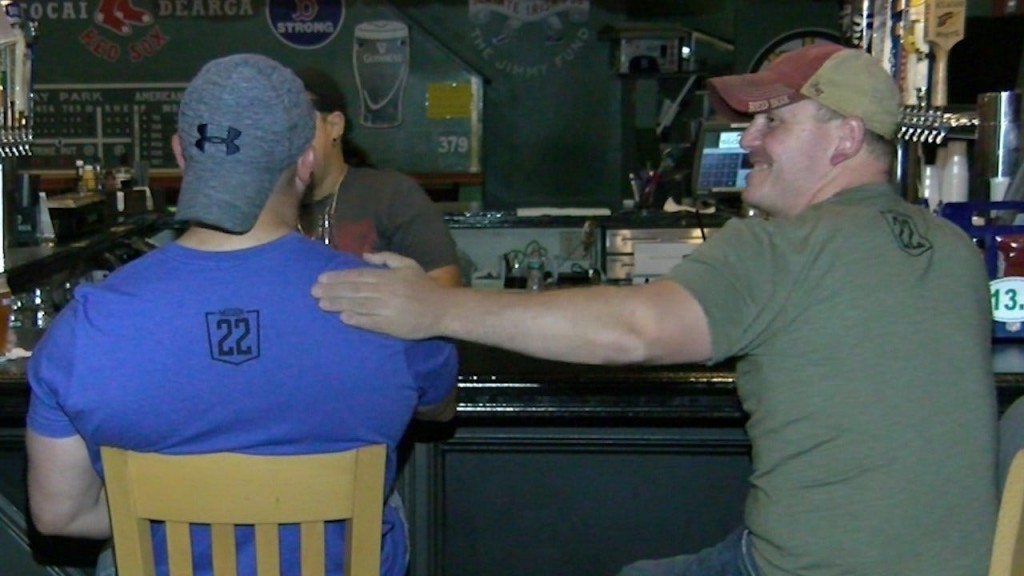 By Kirsten Glavin
@kirstenglavin
NEW BEDFORD, MA – For New Bedford Police Officers Jared Lucas and Donald Williams, having a beer could help save a life. The two U.S. Army veterans decided to host a pub crawl Sunday afternoon in order to raise money for the organization Mission 22; an organization that helps prevent veteran suicide.
"It's very humbling to see that people are willing to help," said Officer Williams, Monday evening.
The need is great. Based on a 2005 census, an average of 22 U.S. Veterans commit suicide every day. Lucas and Williams, both came up with the fundraiser after signing on as ambassadors to Mission 22 earlier this year.
"I found especially being overseas, you build these relationships. A lot of guy's struggle coming home and it's the lack of camaraderie and the lack of having someone to talk to everyday," explained Lucas.
The bar crawl, which begins at 1p.m. at Rose Alley Ale House, consists of 5 bars all within walking distance from one another. Lucas and Williams are selling tickets, t-shirts and hosting raffles with locally-donated prizes.
Brad Arsenault, a veteran residing in Westport, is one of the donors. He dropped off a wooden flag to the duo, Monday night, valued at about $150.00. He made it himself by hand.
"I have lost a few people while in the service and it needs to come to a stop," said Arsenault. "I'm hoping that my small donation here can help just put a little more money in the pot."
A few people did share a bit of concern over Facebook, arguing promoting alcohol is linked to depression in veterans. Lucas and Williams addressed those concerns in their interview with ABC6 and said the idea is to bring people together over a beer and to be social, not to promote alcohol.
"You're socializing, because there's nothing else to do but talk to one another," said Lucas. "You'll be here with friends, family, and raising funds to fight PTSD," said Williams.
Fore more information about purchasing tickets or attending the Pub Crawl, click here: