New Bedford police recover nearly $1.3M in cash, largest seizure in department history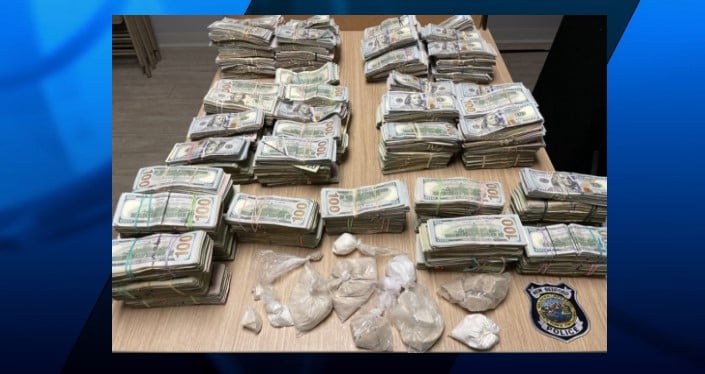 NEW BEDFORD, Mass. (WLNE) — New Bedford police announced a "historic seizure" after detectives recovered nearly $1.3 million in cash this past Friday.
Following a several-months long investigation, police said they executed search warrants at homes on Cottage Street and New Plainville Road, along with several storage units that resulted in the recovery of cash and drugs.
Police said they recovered just under $1.3 million in cash, the largest seizure in the department's history.
Detectives also discovered 830 grams of fentanyl, 28 grams of cocaine and other drug paraphernalia.
"Today, we celebrate the fruits of this labor. Tonight, they will be back out on the streets, looking for the next target. I'm immensely proud of the work being performed by them," said Chief Paul Oliveira.
In addition to the cash and drug seizure, police said they arrested and charged Vinicio Marrero Arias, 38, with trafficking in excess of 200 grams of fentanyl and trafficking in excess of 18 grams of cocaine.
A second man, 30-year-old Amado Delgado Mendez, remains at-large and has an active warrant stemming from the investigation.