New Bedford police seize narcotics, firearm after weekend arrests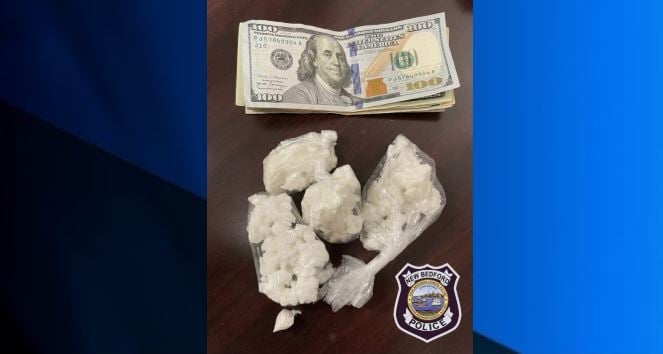 NEW BEDFORD, Mass. (WLNE) — The New Bedford Police Department Narcotics Detectives said they arrested two people for drug trafficking and one juvenile for firearm possession.
According to police, a search warrant was executed on the Weld Street home of 47-year-old Geoffrey Terry which resulted in the seizure of the following:
115 grams of "crack" cocaine
Digital scales and packaging materials
Cell phones
$170 in cash
Police said Terry's girlfriend, identified as 54-year-old Desiree Covell was also in the home at the time of the search.
Two licensed firearms belonging to Covell were also seized from the residence. Police said one was not properly secure and charges against her resulted in the loss of her firearms license.
Authorities said both Terry and Covell were charged with trafficking in excess of 100 grams of "crack" cocaine and conspiracy to violate the controlled substance laws.
Covell was also charged with improper storage of a firearm. Police also noted Terry was previously convicted of possession of a class-B substance with intent to distribute in 2010.
On Saturday, police said they concluded their investigation on a suspected 16-year-old with a gun.
Police conducted a traffic stop on the minor where they said they found a large-capacity firearm and an opened bottle of tequila.
The weapon seized from the juvenile was confirmed to be a loaded Glock 9mm pistol with a 17-round magazine and a mounted targeting laser attached to it.
Police said the 16-year-old was charged with carrying a loaded, large-capacity firearm without a license and possession of liquor.