New Bedford residents target mayor for planned fire station closure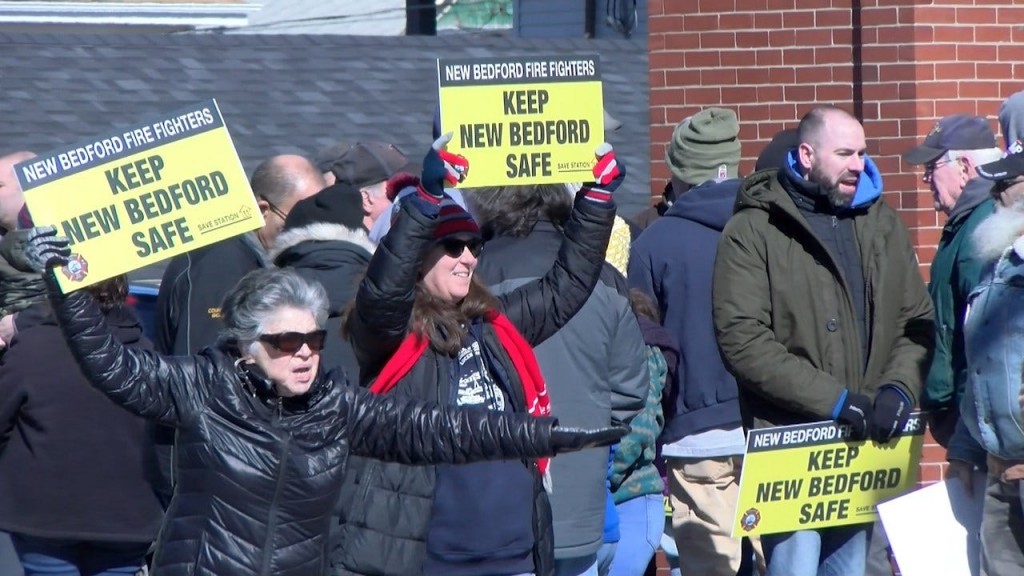 NEW BEDFORD, Mass. (WLNE) — New Bedford residents held their own protest Saturday, irate that the fire chief plans to shut down Station 11 on Brock Avenue based on the recommendation of Mayor Mitchell.
"He should be ashamed of himself," said Kathy MacCord of New Bedford. "We voted for him for what? To take this away from us?"
MacCord says the neighborhood's many elderly residents and children would be at a higher risk in an emergency.
"God forbid, something happens to me, I hope I go peacefully," she said, "because I'm coming back to haunt that man."
Another resident is furious that officials would even consider cutting public safety services.
"Who's thinking up this stuff? It's ridiculous!" said Theresa Knight of New Bedford. "Let them be the first house on the list: if your house burns, don't bother going here. Because they don't want to pay you the money."
Fire Chief Paul Coderre says it would cost about $2.7 million to keep the station open.
He said Station 9 was also considered for closure, but that closing Station 11 was "the lesser of two evils" because it's near the new public safety complex opening next year.
Coderre also says another fire station only about a mile away can cover the south end without increasing response times.
Residents are skeptical.
"He's not going to say anything that the mayor doesn't want him to say," said Renee Langley of New Bedford. "We all know that. And we all know better when it comes to response times. We're hoping that this pressure will make a change."
The Mayor's office says his position has not changed.
Station 11 is currently slated to close next month.
©WLNE-TV/ABC6 2020