New Bedford Schools release fall learning plan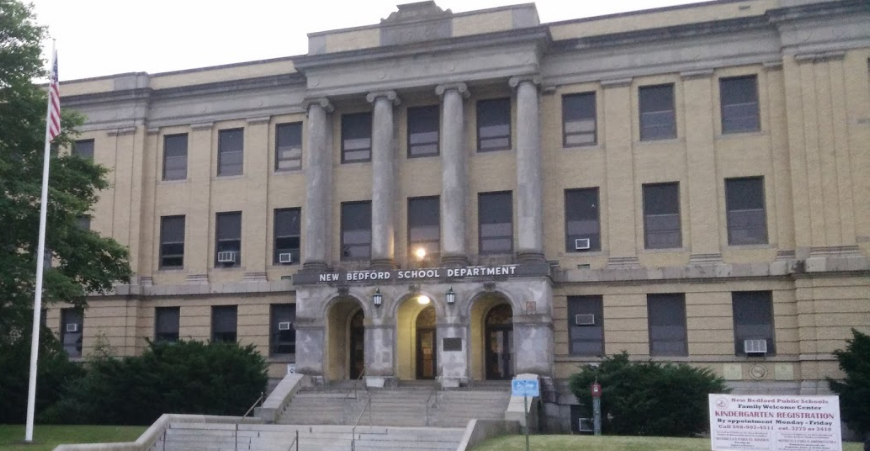 NEW BEDFORD, Mass. (WLNE)– New Bedford Public Schools have released their fall learning plan.
The plan divides students into learning "cohorts" that are determined by education needs and grade level, and is divided into three phases.
"We will use a hybrid plan, which incorporates distance learning and cohorts of students who will be in classrooms two days per week and participating in a strict distance learning platform three days per week, for a full five days of learning each week," Superintendent Thomas Anderson said.
Phase one is devoted to staff training and development, which begins August 31.
Phase two, beginning September 16, will see the first learning cohort return to school for five days of in-person learning. This group is comprised of students who may have special education needs, are beginning English learners, or face extenuating circumstances, such as housing insecurity.
During that time, the rest of the cohorts will engage in distance learning.
Phase three launches on October 5, with students from pre-kindergarten, kindergarten, and grades 6 and 9 returning for hybrid in-person and distance learning. The students will be split into subgroups that will have in-person instruction on either Mondays and Tuesday or Thursdays and Fridays. The rest of the week, students will continue with distance learning.
This phase will continue on October 19, with the rest of the students returning and following a similar alternating hybrid model.
The district is also working on a plan for students whose parents want them enrolled in full time distance learning.
According to a statement from the district, the movement between phases will depend on the city's transmission rate of COVID-19, and may be dependent on space and other factors within the schools.
"It is important for families, students, and educators to know that as we move ahead, we must and will continue to monitor the state of the virus and any potential impacts on the operation of the school district," Mayor Jon Mitchell said. "Any adjustments or changes will be based on science, data, and the best public health guidance available."
The full reopening presentation can be found on the New Bedford Public Schools website.
©WLNE-TV/ABC6 2020