New Bedford seeking new teachers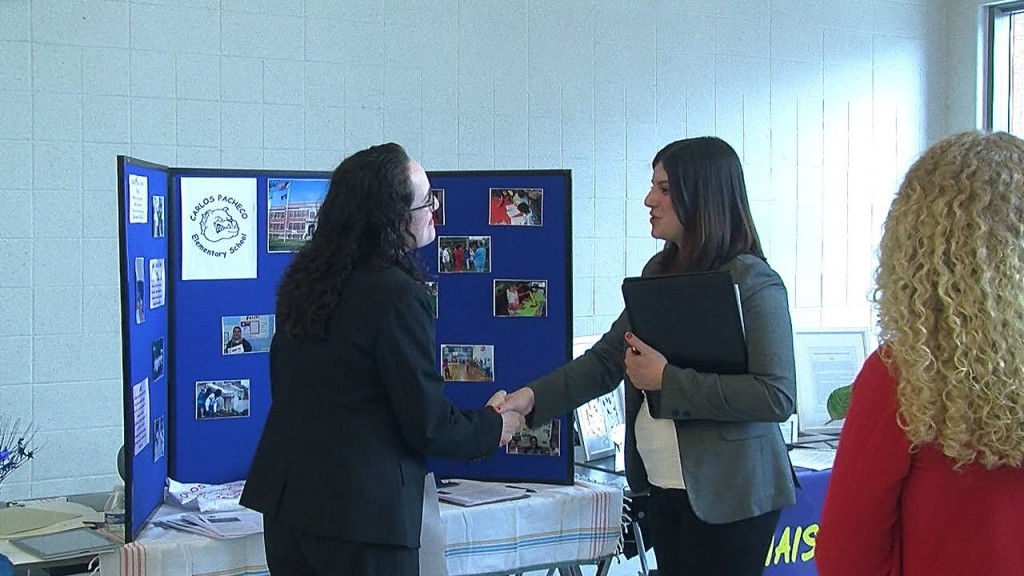 By Dana Griffin
@danaRgriffin
NEW BEDFORD, MA- The New Bedford public school district has opened its doors to hundreds of prospective teachers as part of a reform plan for the challenging, urban school district.
"There have not been layoffs. There have been individuals who have chosen to resign or retire, but there have not been layoffs and there may be individuals looking to other positions, but we're looking to anticipate none," said superintendent, Pia Durkin.
Durkin says the point of this recruitment fair is to get the best and most committed teachers into the elementary, middle, and high schools.
New Bedford High is a level-four school that's a part of the turn–around plan to avoid a state take–over.
Durkin adds, "It will be challenging to fill, particularly in areas that are hard to fill: special education, english language learners, math and science."
New Bedford Educators Association president, Lou St. John says letters were sent to current teachers explaining they'll have to reapply and interview for their job which may explain some of the open positions.
"It's an opportunity to bring in people from the outside and to the area; people who've maybe worked in more challenging urban districts as well so yeah, it brings new people; that's not a bad thing," said job seeker, Deidra Bowden.
Glenn Rosa is a technology instructor at Keith Middle. Although he's supporting the recruitment fair, he doesn't think bringing in new teachers will solve the issues.
Rosa said, "I'm worried about job security but I just can't see how they can blame teachers for all the problems that we're having in the schools. I think we need to look more to the parents and the family situation."
©2014 ABC6/WLNE-TV. All Rights Reserved.