New Bedford unveils $513M city budget plan for 2024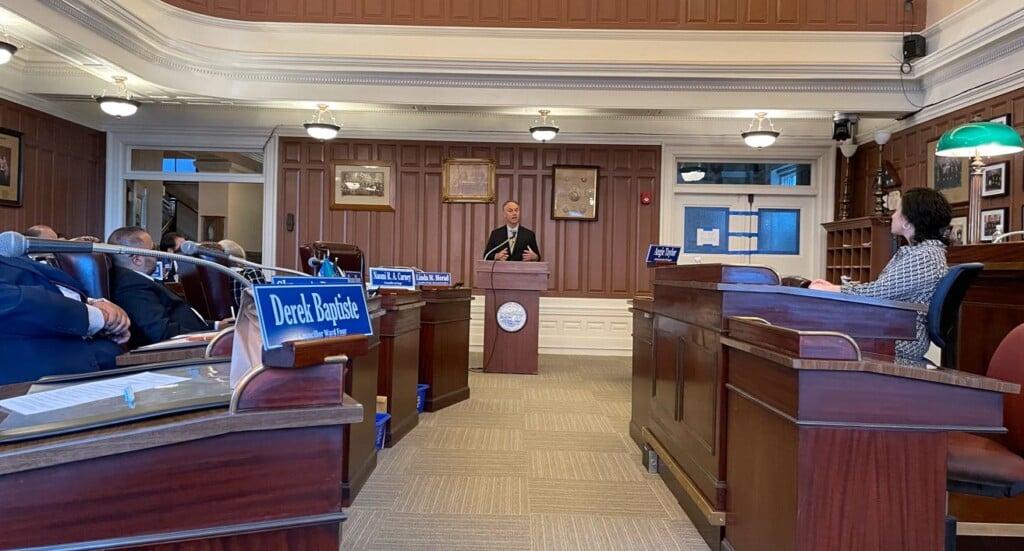 NEW BEDFORD, Mass. (WLNE) — Mayor Jon Mitchell unveiled his fiscal year budget for 2024 to the New Bedford City Council Wednesday night.
In total, Mitchell's proposal totals $513,169,319, which city officials said general funding is the largest component.
Mitchell expressed optimism in his presentation regarding the city's economic progress, noting changes to the unemployment in the city.
"The city's unemployment rate for the first six months of Fiscal Year 2023 has averaged 5%, having fallen from an average of nearly 17% during the first six months of the pandemic three years ago," Mitchell said.
The mayor argued that, with so much of the budget beyond the city's ability to control, there must be strategic action in order to make change.
"It is hard to understate how much healthcare spending contributes to the property tax burden on our residents. Between 2012 and 2023, employee health insurance costs rose from approximately $35 million to $46 million, or nearly $1 million per year every year," he said.
"Worse yet, the rate of spending increase is growing fast this year, and there is good reason to believe healthcare spending may increase faster still in future years.  It's a problem that is not going away, and could get a whole lot worse," added Mitchell.
The mayor summarized his proposal for the 2024 fiscal year by saying, "The preparation of any budget proposal is always a complex undertaking, and the current proposal has presented its fair share of challenges."
"Mandated expenses, recovering local receipts, cost pressures from inflation, and an uncertain economic environment are all significant considerations this year. But we will meet these challenges by relying on the same cautious, deliberative approach and the effective partnership between the Administration and the City Council that has served us well in the past," Mitchell concluded.