New bike lanes set to be installed across Providence despite Eaton Street backlash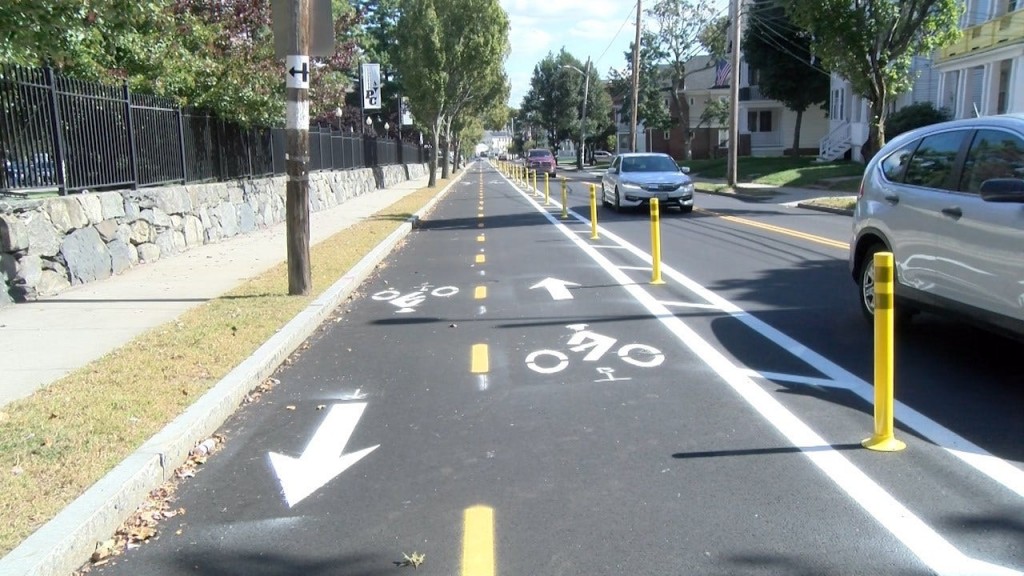 By: Amanda Pitts
alpitts@abc6.com
@APittsABC6
PROVIDENCE, R.I. (WLNE) – As the newly-installed bike lanes on Eaton Street in Providence are set to be removed due to backlash, the city is going forward with construction on even more bike lanes on city streets.
The two-way bike lanes on Eaton Street were installed in early September, and immediately had residents up in arms.
"I don't think it works. I don't think it was really well thought through," said resident Melinda Van Lare.
Van Lare's neighbors made sure to speak out, and got the city to listen. They said the street is too narrow with the double lane and makes it difficult for emergency vehicles to get by, rideshare, and delivery drivers.
The lanes will soon be removed, and the street will be converted back to its original design.
"When Ubers, which stop for students all the time, they just have to come to a dead stop in the middle of the lane."
The whole ordeal is costing $127,500. The installation cost $63,500, and the removal, redesign, and re-striping will cost $64,000, according to the city.
"I just wish they'd talked to the neighbors and talk to the community before they put them up because it seems like a big expense," said Van Lare.
Despite the opposition on Eaton Street, construction is underway on additional bike lanes throughout the city.
Over 60 miles of bike trails have been proposed through the "Great Streets Initiative" released this summer. The proposal has lanes running throughout the city.
The newest ones, a two-way protected bike lane on Clifford Street, and one-way bike lanes on Pine and Friendship Streets, will be installed this fall.
While some are against the lanes, those who ride frequently say the lanes are needed.
"I feel great about the bike lanes being put in. I think that'll cause more people to ride bikes and it'll be safer," said Matt Gallagher of Providence.
"I know a lot of kids that bike and use the scooters, so honestly I'm not that upset with them. It's pretty handy," said Aramas Vazquez, a student at Johnson and Wales University.
To read the full proposal, click here.
© WLNE-TV 2019