New Bristol Fourth of July License Plates Available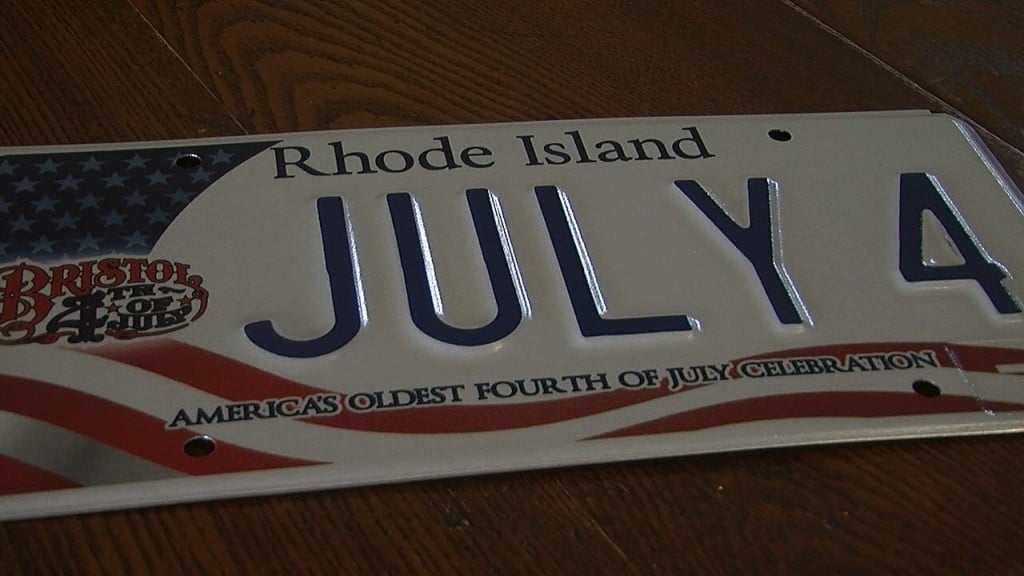 Independence Day is over five months away but the Bristol Fourth of July Committee is at work sponsoring a new specialty plate for Rhode Islanders.
The patriotic plates will show part of the American Flag and the caption "America's Oldest Fourth of July Celebration." Dick Devault, General Chairman of the committee says the plates cost a one time fee of $41.50, twenty of which will go towards the Bristol Fourth of July Celebration.
The plates are not yet in production. The DMV needs 900 orders to start production and so far only 400 have been ordered. Devault hopes that as the 4th gets closer, more and more people will place their orders. He says, "I'm excited, I think it's a very handsome looking plate and it represents a persons patriotism, so I am very excited."
Anyone in the state with a registered, passenger car and a 5-digit license plate can order the car. If you have a 6-digit plate you can go to the DMV and easily get it changed to fit the Bristol Fourth of July plates.
If you would like to order your plate you can visit the Bristol Fourth of July website by clicking here.