New Bruins F Eriksson hoping for playoffs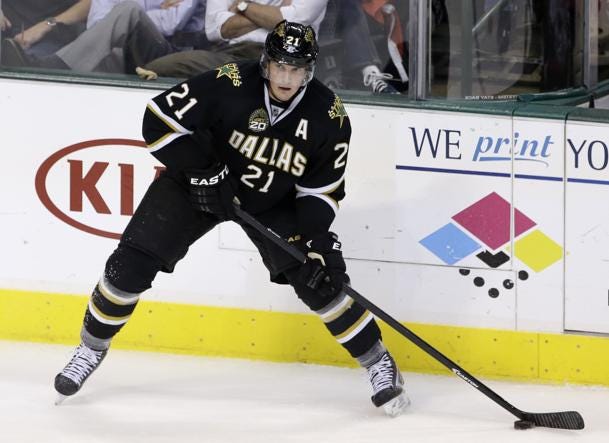 BOSTON (AP) _ The Dallas Stars missed the playoffs in Loui Eriksson's last five seasons with them. The high-scoring forward should have a better chance now that he's with the Boston Bruins.
The Bruins obtained the Stars' alternate captain last Thursday in a trade that sent Tyler Seguin to Dallas. Seguin was the second pick in the 2010 draft.
Eriksson said on Monday he's looking forward to playing with a team that won the Stanley Cup in 2011 and lost in the finals to the Chicago Blackhawks in six games this year. He'll also play in coach Claude Julien's seventh season with the Bruins. The Stars had three coaches in Eriksson's seven seasons there.
Eriksson's total of 150 goals in the past five seasons were the most on the Stars.