New Central Falls leadership team includes only black municipal police chief in R.I currently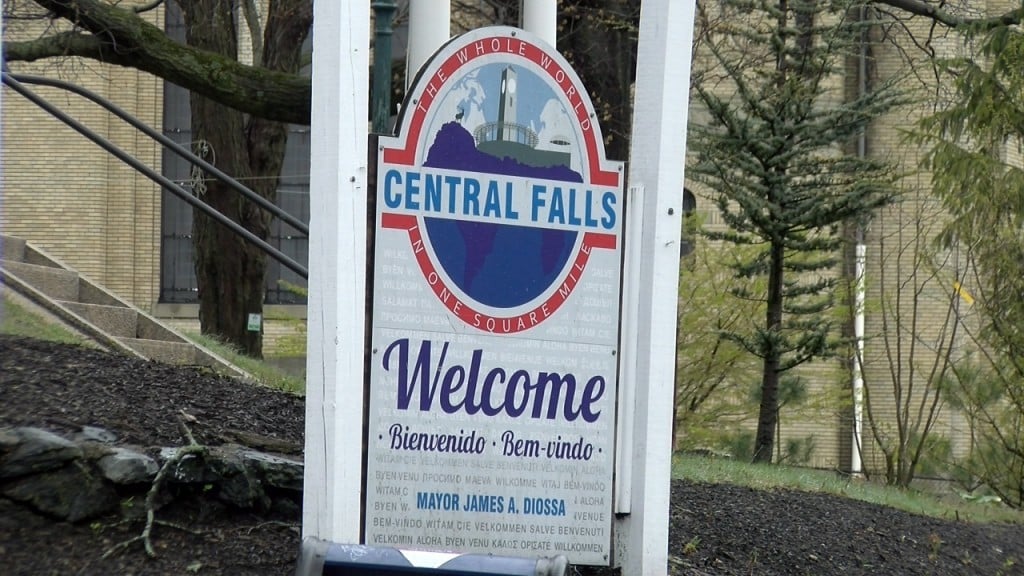 CENTRAL FALLS, R.I (WLNE) – Central Falls Mayor-elect, Maria Rivera announced her new leadership as she prepares to be sworn in in January.
"Central Falls has made incredible progress over the last eight years under Mayor Diossa's administration, and it's important for me that our city departments, boards, and commissions are led by diverse talent that will continue moving our city forward," said Mayor-elect Rivera.
"I'm confident in these individuals and their ability to engage and support our residents and businesses during this challenging time by ensuring their voices are heard and important needs of our community are met", she continued.
The leadership will include:
Zuleyma Gomez, Chief of Staff: Zuleyma is the former Community Relations Coordinator for the RI Department of State, and an alum of the Rhode Island Latina Leadership Institute. Gomez speaks English and Spanish
Ernest Almonte, Director of Finance: A former Rhode Island Auditor General and former partner at RSM US LLP. He is also a past National President of the Association of Government Accountants and Former Chairman of the Institute of Certified Public Accountants. As Auditor General, he was responsible for state performance at fraud audits.
Jahaira Rodriguez, City Clerk: A bilingual, former Field Investigator for the Rhode Island Department of Corrections with over 20 years of exception customer service skills and community management.
Dr. Ana C. Ureña, JD PhD, Director of Human Resources: Dr. Ureña served as a Transition co-chair for Mayor-elect Rivera and is the former Director of Operations at Blackstone Academy Charter High School. She is currently an adjunct professor at Roger Williams University. Dr. Ureña is bilingual.
Alberto Rivas, Director of Parks and Recreation: Rivas is a former community facilitator for Taunton Public Schools and the Community Director and Co-Founder of Latin Pass Inc. and the Puerto Rico Governor's Office. Rivas is also bilingual.
Thomas Deller, AICP, Director of Planning and Economic Development: Thomas has been serving in this role since 2018 and with the Department since 2016. He successfully oversaw planning, zoning and redevelopment. He also worked with local businesses and state agencies to support economic development.
Jean Philippe Barros, Director of Public Works & Code Enforcement: Barros served as the Deputy Director of Public Works and Code Enforcement since 2014, and has previous experience as a Pawtucket City Councilman and as a Pawtucket School Committee member. Barros speaks fluent English, Spanish, and Portuguese.
Matthew Jerzyk, Esq., City Solicitor:  Jerzyk has been serving as City Solicitor since 2014, representing the city and its interests in all litigation to the review of city contracts and representation of city boards and commissions. He is also the previous Deputy Solicitor and Senior Counsel to former Providence Mayor Angel Taveras.
Wanda Casiano, Director of Constituent Services and Health: Wanda brings with her experience from CVS where she worked as a pharmacy technician for three years and was newly-appointed to the Central Falls Personnel Board. Casiano is fluent in English and Spanish, and earned her degree Columbia College in Yauco, PR.
Anthony Roberson, Chief of Police: Roberson is currently working as Sergeant in the Uniform Division of the Providence Police Department. Roberson has more than 18 years of experience in law enforcement, and was the first in Rhode Island to be selected to receive the U.S. Department of Justice Innovation in Community Policing Award. Sgt. Roberson held the position of Commanding Officer of the Records Bureau, Detective and School Resource Officer. He also earned a masters degree in Criminal Justice. Sgt Roberson was also an instructor for the Providence Police Academy on diversity and cultural competencies. He is currently the only standing black police chief of municipal chiefs in Rhode Island.