New court date set for Pawtucket police officer facing DUI charges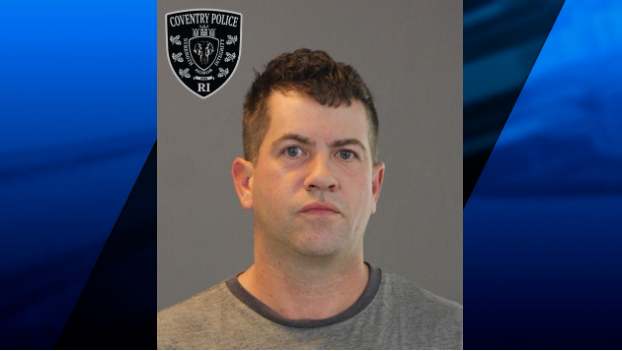 WARWICK, R.I. (WLNE) — A Pawtucket police officer who was previously acquitted of shooting a teenager was set to face a judge on DUI charges Tuesday, but his arraignment was moved to Wednesday.
Daniel Dolan, 40, faces multiple charges after allegedly driving drunk in Coventry earlier this month.
Police said Dolan was speeding near the intersection of Main Street and Sandy Bottom Road around 11 p.m. on Sept. 2.
When the officer pulled him over and asked for his license and registration, Dolan allegedly said, "You know who I am."
The officer said Dolan also had bloodshot eyes and slurred speech.
Dolan failed field sobriety tests and was taken to the Coventry Police Department.
Police said that during questioning, Dolan made explicit and aggressive comments to officers while clenching his fists and standing up. He then refused a breathalyzer test.
Dolan allegedly continued to swear at officers as his booking photo was being taken.