New Courthouse rules in place for Hernandez Trial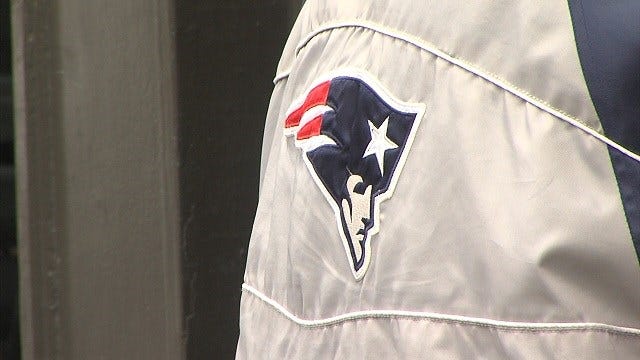 New Courthouse rules in place for Hernandez Trial
By Matt Blanchette
mblanchette@abc6.com
twitter @mattblanchette
"This is actually an Alabama hoodie. And this was an Alabama hoodie too. They made me turn it inside out"
Jonathan Milot just arrived in Fall River from Florida. Even though he is not a potential juror he was denied access to the Fall River Justice center.
"At first they told me I could not go in with it like that," he said.
There is a zero tolerance policy when it comes to wearing sports logos of any kind even Alabama.
"So the I went out and asked them if I turned it inside out would they let me in and they told me yea," Milot said.
And forget about wearing anything Patriots.
"And I went over there and the officer told me I had to sit on the curb because I had a patriots coat and hat on," said a man who asked not to be identified. "Nothing to do with it (the case). I just saw the crowd and I figured I would go see what they were talking about so I didn't have to see it on TV and they asked me to step to the curb."
There is also there is a new, no cell phone policy, something that caught many off guard.
"Most people didn't know and they are complaining about it. Maybe something should have been done in the newspapers," Marie Karim of South Main News says.
But this is a business opportunity for South Main News, which will hang on to your phone for the day, for a small fee of course.
They actually asked us to do it. Because other court houses do it. I guess they got the idea elsewhere."