NEW DETAILS: Suspect's sister describes days leading up to deadly attack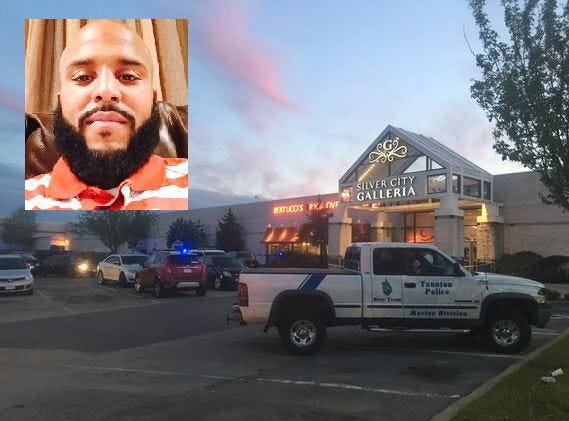 By: Kirsten Glavin
kglavin@abc6.com
TAUNTON, MA – A stabbing spree in Tuesday evening ultimately brought local and State Police to Taunton's Galleria Mall. The suspect, who has since been identified as Arthur Darosa, 28, of Taunton was shot and killed by an off-duty officer employed by the Plymouth County Sheriff's Office.
ABC-6 News is told Darosa first rammed his vehicle into the front door of Macy's.
"We were coming over here, and we saw the car just dive right in," one witness told ABC-6.
"He drove his car inside Macy's. He punched a couple of ladies over there, and when I was running I heard a shot," said another witness in the Macy's fitting room.
Both eyewitnesses said Darosa then fled to Bertucci's restaurant, which is connected to the department store through the mall. That is where he stabbed 2 victims.
"I was shaking, I was nervous. I saw those two ladies. One was bleeding from the back of her head. It was really bad," a witness said. She added that the mall was packed at the time, and once people learned of the danger, many started sprinting for the exits.
"Some of the prom kids (in my store) noticed people running in the hallway. Then we heard a loud bang. […] I've worked here a long time. It was just crazy."
This stabbing spree follows a stabbing on Myrick Street in Taunton earlier in the evening, where two others were stabbed. As of late Tuesday evening, two victims were pronounced dead.
Darosa's sister told ABC6 News her brother was hearing voices and saying the devil was telling him what to do, and that he needed to kill himself to protect his kids. She says an ambulance came to his Myrtle St. home and he willingly went to the hospital at 5:00 Monday evening. She says Morton Hospital then placed him in the psych ward but did not give him any medications. He was then released at 4:00 Tuesday morning, and he walked home to his father's house.
His sister says Darosa took his 5-year-old daughter to her soccer game on Myrick street just before the stabbing spree. She describes his behavior as manic – he was fine one minute, but crazy the next.
He had no recorded history of mental illness and had never been hospitalized, and was against using medication, according to his sister. She questions
why he was released from the hospital and says they were not notified. She also says he was a wonderful father and brother, and had no history of violence.
(C) WLNE-TV 2016