New drivers brave winter roadways, take pledge to cut down on distractions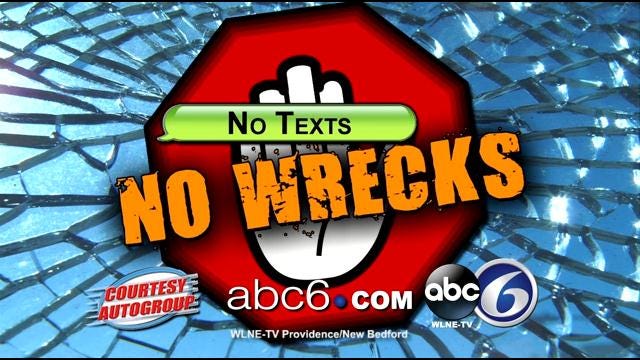 By: Melissa Randall
Twitter: MelissaARandall
The winter driving conditions over the last few days including ice, freezing rain, and snow have put even experienced drivers to the test. New drivers, including many of the students at North Kingstown High School are amateurs to the roadways and say adding snow to the mix is intimidating.
"I'm just taking my time; being safe," said Kristopher Richard who has been driving for less than a month, "I know other people that are a little more reckless in the winter."
"I'm not allowed to in the winter conditions," said Brianne Engstrom, a junior who has been behind the wheel since August.
Police say it takes these new drivers time to get a feel for the change in road conditions.
"Until they experience that themselves, see it for themselves… they're going to take what they learned in class and think that okay well I'll just do what Mr. Smith told me in drivers–ed and it will work and come out fine," said Chief Thomas Mulligan of the North Kingstown Police Department.
Chief Mulligan says the reality is that things don't always work out the way these new drivers think they will. Their actions behind the wheel could have serious consequences.
That's why local officers are joining the Rhode Island Attorney General's office, the Rhode Island State Police, The Rhode Island Department of Transportation and cell phone carrier AT & T to help change student behavior. Today nearly 400 students, mostly juniors, participated in an assembly encouraging them to cut down on the distractions they do have control of like texting while driving.
"Driving and texting at the same time is like closing your eyes through the road and it's not a safe behavior," said Francisco Lovera of the RI DOT.
In the back of their minds the teens will now have to remember that they share the roads, and preventing crashes is now among their biggest responsibilities.
(C) WLNE-TV 2013