New England Revolution Blanked By Houston In Season Opener, 4-0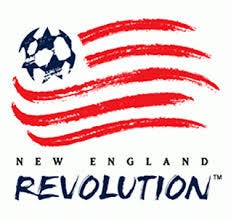 Will Bruin stars in Dynamo's 4-0 win over Revs
HOUSTON (AP) – Will Bruin scored twice and added an assist to help the Houston Dynamo rout the New England Revolution 4-0 on Saturday night in the season opener for both teams.
Bruin opened the scoring 1:04 into the game. Kofi Sarkodie gave Bruin a pass in the upper box, Bruin settled it and sent it inside the near post from 16 yards. The goal was the second-fastest in Houston history, behind Craig Waibel's goal at 47 seconds against Colorado on Oct. 14, 2006.
Bruin made it 2-0 in the 13th minute, taking a cross from Corey Ashe and one-timing it into the center net from the upper right goalkeeper's box.
Boniek Garcia scored in the 23rd minute off Bruin's pass.
Omar Cummings completed the scoring in the 91st minute.
Bruin had a chance for the hat trick in the 62nd minute with a breakaway against goalkeeper Bobby Shuttleworth, but the goalkeeper made a kick save.
The Revolution lost defender Kevin Alston to a right hamstring injury in the 20th minute.