New evidence recovered in Hernandez murder investigation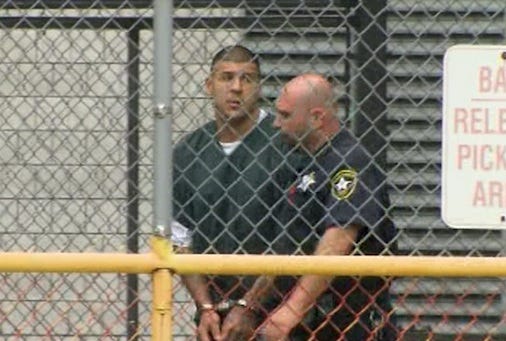 Dee DeQuattro
Police believe they have found a piece of clothing worn by former Patriots tight end Aaron Hernandez on the night of the murder of 27-year-old Odin Lloyd.
A white hooded sweatshirt and a baseball cap was discovered inside a Franklin condominium rented by Hernandez. According to search warrants from Wrentham District Court Police were led to the condominium by Carlos Ortiz, an associate of Hernandez that has been charged with firearms violation as part of the investigation into Lloyd's murder. Ortiz said he and Hernandez visited the condo after Lloyd was killed.
Police also found numerous rounds of ammunition including .45 caliber bullets which resemble the bullets used to kill Lloyd on June 17.
Surveillance video obtained from June 17 allegedly depicts Hernandez wearing the white sweatshirt on the night of the murder.
Investigators believe the baseball cap may provide evidence as to Hernandez's whereabouts the Friday before the murder.
Hernandez leased the condo on May 1, 2013 and signed a one-year least.
In addition to ammunition and clothing police also recovered a rifle, a Kay Jewelers' bag with a receipt with the name of Hernandez and a hotel valet slip from the "W" Hotel in Boston.
Hernandez is currently being held without bail at the Bristol County House of Corrections in North Dartmouth. He is charged with first degree murder and gun charges.
Two others have also been arrested as part of the investigation.
(C) WLNE-TV 2013