New fire chief, administration sworn in for Providence Fire Department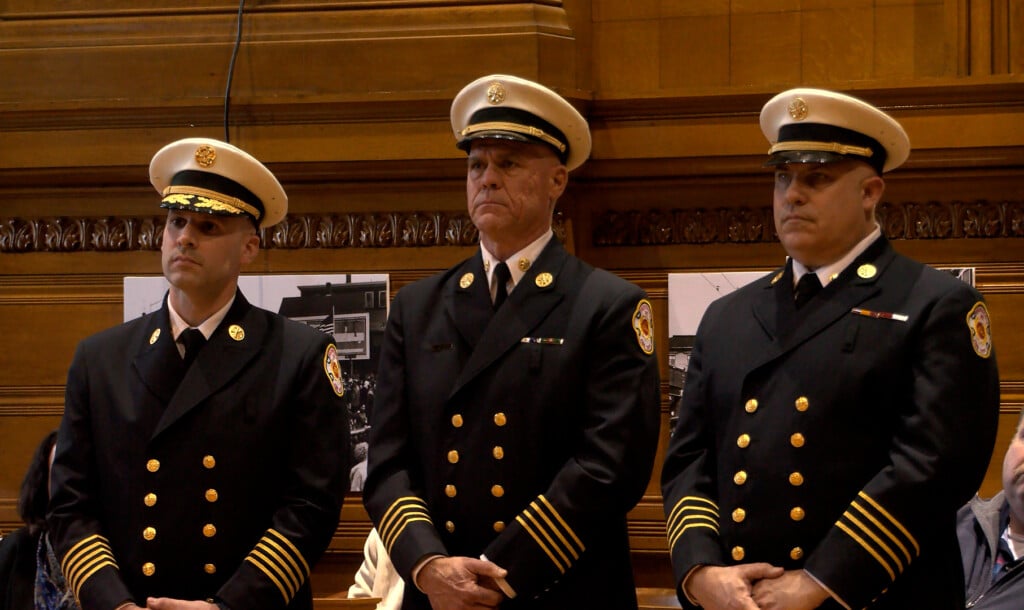 PROVIDENCE, R.I. (WLNE) — The Providence Fire Department is now under official fire chief leadership for the first time in nearly eight years. 
Mayor Brett Smiley appointed Derek Silva as the next chief, who was sworn in on Monday at City Hall. 
"Obviously, a little bit of euphoria with my old department that I started off at and now here in providence, but very excited," Silva said.
Aside from being the youngest chief to lead the department, Silva is also the first official chief to be sworn in since 2015. Former public safety Commissioner Steven Paré filled the role during those years.
"Seven and a half years without a permanent fire chief which is way too long," Smiley said.
Silva reiterated his vision for the department, saying he wants to take advantage of new technology, and bring the department enter into a new era.
"There's a lot of things that we need to move on to the next era, embrace technology and look back and see if we're really serving the community as we should," he said.
Smiley said he's also looking forward to the 21st century approach.
"I mean, some of the challenges that were facing around the opioid addiction crisis, some of the mental health and social needs, he is a young, thoughtful leader who's going to push the department forward," Smiley continued.
Aside from Silva's promotion, other members of the department were also sworn in Stephen Houle now the Assistant Fire Chief, and Joseph Molis, promoted to Chief of Administration.
These new leadership positions were filled just days after a new police chief was named.
"There's an exciting new police chief, an exciting new fire chief, we're hiring great leaders that are going to do a wonderful job and I would encourage the community to stay involved because we're not done yet" 
While Oscar Perez was named the next police chief of Providence, no date has been announced yet as to when he will be sworn in.