New, gruesome details about Level II melee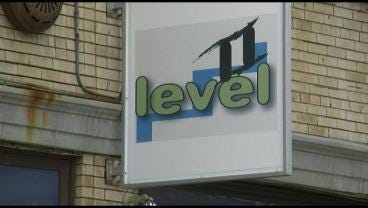 New, gruesome details come out about the melee at "Level II" nightclub in Providence. Officers described the violent fights and stabbings there this weekend, as the city decides whether to shut down the controversial club for good.
It was so chaotic, one of those officers actually called "Level II" a slaughterhouse. There was blood all over the floor and people jumping from the second floor staircase trying to get out.
This is our first look inside "Level II" nightclub early Easter morning. You can see a pool of blood just below the stage, footprints made with that blood and cups strewn about. It's one piece of evidence the license board is looking at, as it decides whether to shut down the club for good.
It's closed temporarily after this weekend's stabbings, and it's been shut down because of violence in the past.
Now, all eyes are on the club's management, who also own controversial club "Elements". Officers said managers at "Level II" didn't do what they were supposed to this weekend, resulting in six people being stabbed, seven arrested and fights of thousands in the streets.
Several officers said the violence Easter morning is the worst they've ever seen.
"It was a bad scene," said Patrolman Kenneth DeMarco, "It was pretty much a slaughter house. It appeared to me people were still fighting in the club. There was a large mass of gelatinous blood."
"I saw the door bust open and a couple hundred people come out the doorway," said Officer Gregory Daniels, "They were fighting, rolling down the stairs. I actually saw one guy dive down off the second floor balcony onto some guy who was walking down on the street."
Police said the club has metal detectors that aren't being used and the lights aren't turned on at the end of the night when they're supposed to. The board will decided whether to close "Level II" this week.