Son investigated in elderly woman's murder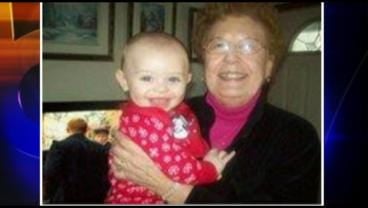 By Liz Tufts
They already have a killer in prison, but police say they are launching a new probe into the murder of an elderly Pawtucket woman.
It was a break in the case police had been waiting for, after a nearly two year investigation. 52-year-old Robert Lamoureux, the prime suspect in the murder of Pauline Buco of Pawtucket admitted to the crime. But before he was led away in handcuffs, Rhode Island's Attorney General announcing the case is not closed. They're now looking at Buco's own son. "The case does continue we are pursuing all leads that we have and any suspects that may be involved in the case, " says Detective Sgt. Robert Windsor from the Pawtucket Police Department.
Lamoureux all along told police he didn't work alone on that November night in 2010. He claims John Buco hired him to kill his mother, paying him 10-grand and even giving him the key to get into his mother's home. Now that Lamoureux is heading to prison for life, authorities are now centering their attention on the "murder for hire" claims. "I can assure all leads are being investigated, " says Windsor.
We went to John Buco's mother's home on Beverage Hill Avenue where he now lives, his girlfriend was distraught over learning her boyfriend is considered a suspect. When we asked her if he was involved in his mother's death she slammed the door.
Police say there's another murderer to get off the streets. "We are relieved that part is over and we continue on with the rest of the investigation, " adds Windsor.