New law requires nearly every school statewide to carry naloxone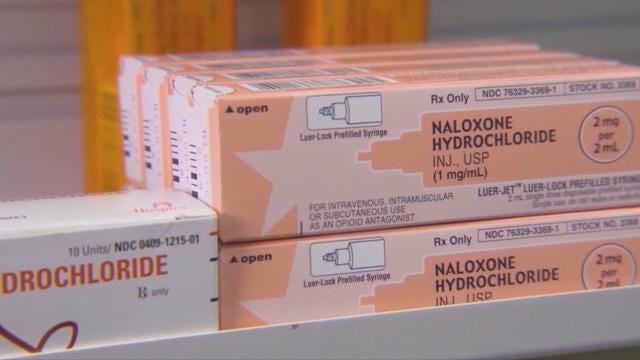 Email: eromano@abc6.com
Twitter: @Ellie_Romano
RHODE ISLAND – Governor Gina Raimondo signed more than 100 bills into law this week. Among those bills includes one addressing naloxone in schools.
The bill makes it mandatory for all elementary, junior, middle, and high schools to supply naloxone. This includes public and private schools.
"The opioid addiction problem doesn't seem to be going away," said Paul Casey, Cranston's Director of Emergency Medical Services. "I understand it could possibly influence the younger crowd, so we're prepared to help them if that happens."
Casey said it takes three minutes for his crew to respond to emergency calls.
However, if someone is overdosing, it takes just 3-5 minutes for them to sustain brain damage.
"We can't affect any change until we get there. Where if somebody had Narcan available and they can spray it up someone's nose, they could probably have a positive outcome before we get there," said Casey.
Casey said in the last 12 months, his department has responded to 147 incidents involving Narcan. Only one of those cases involved a minor.
Stocking naloxone at the elementary school level may seem premature, but some parents think it's a good idea.
"In the off chance someone does need it, it will be worth it to have in the building," said parent Jenna Smith.
Others don't want to see the life-saving drug in schools.
"Teachers don't need to handle that stuff. They have enough on their plate to begin with," said parent Michael Choiniere.
According to the law, a nurse-teacher can refuse training if they don't want to administer the drug.