New Market Brings New Jobs for Tiverton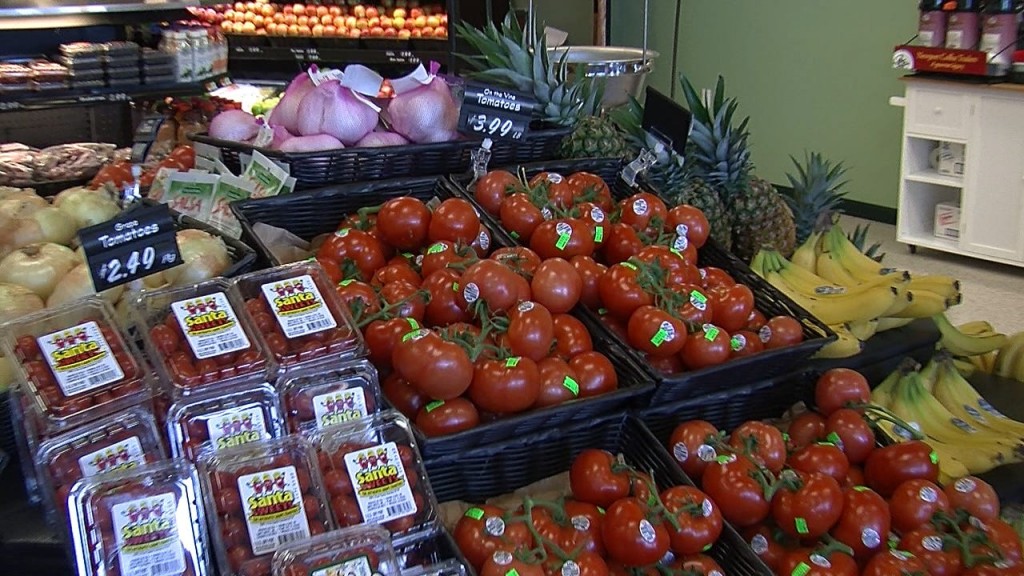 About 450 people applied for 40 jobs at Tom's Market in Tiverton earlier this month. Today at the store's grand opening, those lucky new employees were excited about their official first day of work. The parking lot was packed and the shelves were stocked.
Executive Chef Jeff Lavoie is excited for opening day, "fresh cut meats, fresh produce, groceries. We like to call ourselves a one-stop-shop. Fresh, local, exceptional we use local vendors and we use local farmers."
An area market has been missing in Tiverton since 2006 when Grand Central Market closed. Local shoppers were happy to have a shop much closer to home.
One of the new employees expressed his gratitude to Tom's, Mike Masoian says, "I was out of work for a year and several months, thanks to Toms I'm working again."
Christine Henderson, is thrilled to have a new job and a new local market, "I'm incredibly flattered, and honored, you know being a Tiverton resident I'm very excited for the town, and I know a lot of folks in town are very excited."
The store carries many local products and if you can't find what your looking for, General Manager Mike Mistretta says they'll work to get it for you, "if we don't have the item, we are going to make every effort to get it in on the next order. We're making lists for the customers that haven't had a supermarket in the area for items that are missing."
Tom's Market will be open Mondays through Saturdays, 8AM to 8PM and Sundays, 8AM to 7PM.