New Massachusetts mile-post exit signs to be installed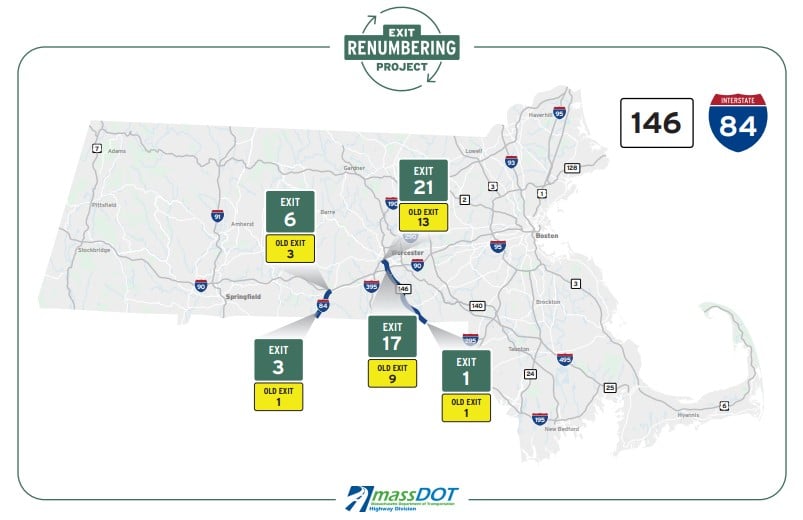 (WLNE) – The Massachusetts Department of Transportation announced new milepost-based exit signs on Route 140 between Taunton and New Bedford will be installed starting Sunday.
The road will become the first in the state to receive mileage-based exit numbers.
The exit numbers are being changed by MassDOT to comply with federal highway mandates, which require mile-based exit signs. Massachusetts is one of three states that have not yet begun any sort of conversion to the mileage-based system.
"Work will typically be completed during the overnight hours and the contractors are required to complete the full interchange before moving along to the next exit," MassDOT said.
Construction is anticipated to end in the summer of 2021 costing an estimated $2.8 million.
©WLNE-TV/ABC6 2020