New movie filming in R.I. called "Space Oddity" hopes to spark local economy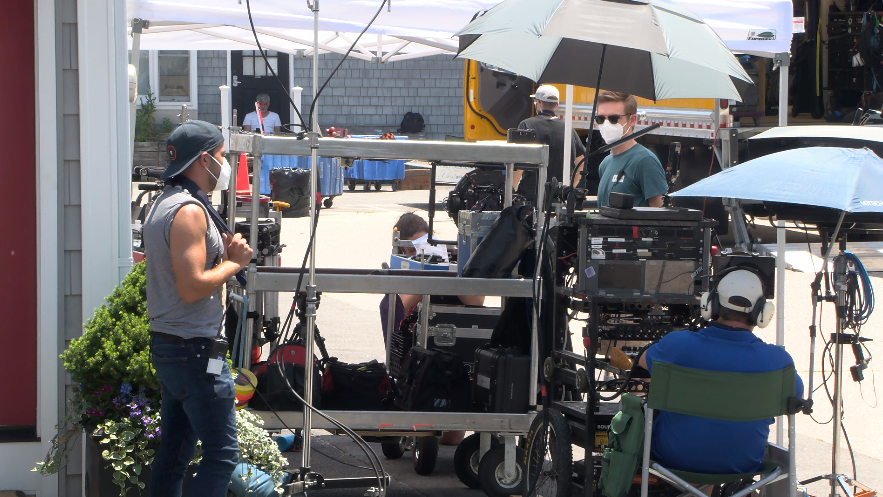 WICKFORD, R.I. (WLNE) – A new movie is being filmed in Rhode Island.
The movie, called "Space Oddity" is being directed by Emmy winner Kyra Sedgwick and produced by Valerie Stadler. The production stars Kyle Allen (West Side Story), Alexandra Shipp (X-Men franchise), and Madeline Brewer (The Handmaid's Tale).
"Space Oddity is about a young man who is disgruntled with his life on Earth and is planning a one-way trip to Mars and he meets a young woman," Stadler said.
Stadler told ABC 6 News they chose Rhode Island because of its beauty.
"It's sort of a love letter to earth," Stadler said. "It's about beautiful places and beautiful people. We came here and we fell in love with the place and the people and we never wanted to leave."
The crew has filmed in Exeter, Wickford, and will head to a flower farm next.
"It's great to have people out and about and wonderful to have a film here in Wickford," Wickford resident Harvey McPhearson said. "It's the perfect place for it."
Stephen Feinberg, the Executive Director of the state's film office says he hopes this will help kick start film production in the Ocean State following the pandemic.
"The pandemic had a major effect on productions," Feinberg said. "We had a lot of productions postponed about a year.
According to Feinberg, only one production was filmed during COVID-19, which was "The Gilded Age" in Newport. He says they already have major in plans in place for their next project, which they hope to announce soon.
"A particular film that's very family friendly is 'brewing'," Feinberg said. "There's something 'brewing' for the month of October, November, and December that families are going to be very excited about."
The "Space Oddity" crew will wrap up filming in Wickford in the next few days and then head to one last spot before they're finished. The film took about four weeks to film in Rhode Island.
Governor Daniel J. McKee said, "It's great to see a new movie being made in Rhode Island – especially one that showcases our beautiful state. With our unique landscape and talented local artists, Rhode Island is an ideal location for filmmakers.  Every time a production shoots here we see a positive impact on our local businesses. This is the type of energy that keeps moving our economy forward."