New NECAP test results are in Rhode Island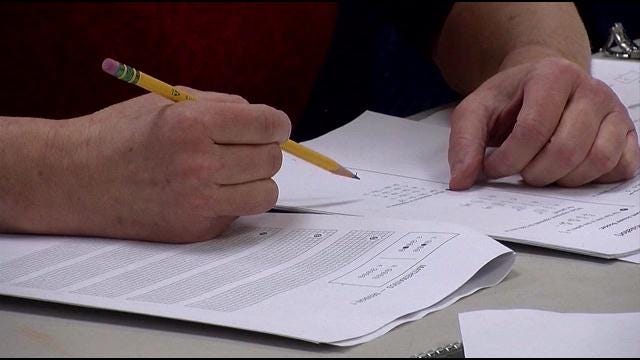 by ABC6 News Chief Political Reporter Mark Curtis
Despite much controversy, it appears the NECAP test for Rhode Island students is here to stay.
This morning the Education Commissioner announcing that 73 percent of high school seniors have now done well enough on the NECAP to graduate this year, compared to just 60 percent last year:
"There are more students prepared today, to leave our high schools and be more successful; more prepared for success, after they leave high school than we had at this time last year. And I would say ever before," said Dr. Deborah Gist, Rhode Island Education Commissioner.
Still, about 1–in–4 Rhode Island seniors have not passed the test.
ABC6 Chief Political Reporter Mark Curtis said, "Students who have still not done well enough on the NECAP to graduate, will have another chance in February or March."
"They have to take it again and they may not pass it for a third time," says student Sam Fore.
Fore is a member of the Providence Student Union which held a Statehouse protest against the NECAP earlier this week.
He says the state has spent millions of dollars and lots of class time, preparing students for the test.
"I think it's a waste. Its taxpayer money and it could have been used so much more effectively for other education issues," said Fore of the Providence Student Union.
The Commissioner disagrees and says struggling high schools like Central Falls went from a 48 percent graduation rate, to 74 percent now.
"We cannot lower our expectations or think that somehow we are protecting kids by reducing what we believe they are capable of doing," Dr. Gist said.
The NECAP protests and debate are likely to continue.