Plan to address Central Coventry Fire District started on a napkin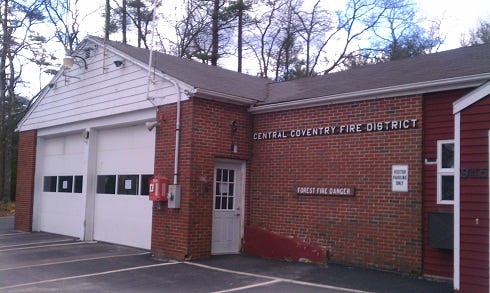 Dee DeQuattro
A new proposal to save the Central Coventry Fire District has been introduced and it all started on a napkin.
State Senator Lou Raptakis, State Representative Lisa Tomasso, and Fire Captain David Gorman met in a private meeting where they discussed possible solutions to the town's struggling fire district.
The three formulated a plan on a napkin in which the fire district would make some needed cuts in order to keep its doors open. The plan involves the fire district returning a new ladder truck, cutting minimum manning from 8 to 10 fire fighters, and closing the doors to three of the five stations.
The plan would close the Hill Farm, Washington Street, and Harris Street Stations. The plan would also revert the district back to last years budget so there would be no tax increase for tax payers.
In addition the fire department would cut staffing from 48 fire fighters to 39 by not replacing fire fighters who are leaving or retiring.
Meanwhile, a bill introduced by Representative Scott Guthrie will be heard on Wednesday afternoon. The bill proposes creating a two tier fire tax system state wide.
A judge ordered the district dissolved by April 11 if a solution could not be implemented.